Some Southampton fans have made it clear that they want Red Bull to takeover the club at some point in the future.
The Times recently reported that Southampton have been put on sale at an asking price of about £250 million. The report was written by Duncan Castles, who said that Chinese businessman Gao Jisheng is willing to part ways with the club at a sum similar to the amount the previous owner Katharina Liebherr, who inherited the club from her late father, had received for 80 per cent of Southampton's shares in August 2017.
Do you want Red Bull to take over at Southampton?
I'd love that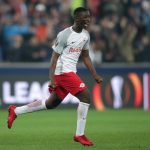 I don't want that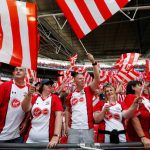 A Saints-related page called SaintsNews&Views asked fans if they want Red Bull to take over the club. And many fans were happy with it and want it to happen.
I'd sell everything, name, stadium, the lot, don't care. Anything but this nonsense regime we have in place now. Red Bull are winners

— James Bradshaw (@Brad5haw) March 8, 2020
Would take it in a heartbeat

— James Coffen (@JCoffen17) March 8, 2020
If it helps the club progress, then I would welcome it with open arms. #saintsfc

— Jake Wade (@J_Wade21) March 8, 2020
Yep, Red Bull Saints, I could live with that.

— John F (@meoffjacques) March 8, 2020
Not gunna lie if we get red bull happy for them to make the club great look at lipzig ??

— Jamie Goddard (@JamieGo95552299) March 9, 2020
Look what they have done with Leipzig, that would be great

— Lee Gregory (@Lee_Greg_9) March 8, 2020
What do we think?
RB Salzburg and RB Leipzig happen to be two of the most well-known Red Bull clubs currently. Salzburg have been known to give a platform to players like Erling Haaland, Sadio Mane, Dayot Upamecano and Naby Keita. As for Leipzig, they have gone from being a 3.Liga side to being a Champions League side this season under the Red Bull ownership.
Southampton – like Salzburg have shown that they can develop players. The examples of Gareth Bale, Luke Shaw, Alex Oxlade-Chamberlain and Adam Lallana show that. In that sense, a potential Red Bull takeover would be a cultural match for the two parties involved.