Sheffield Wednesday have shared some footage of Lewis McGugan's famous goal versus Preston North End via Twitter. The former midfielder scored from long-range help his side to a 3-1 victory back in the 2015/16 season. 
The goal came deep into stoppage time and here is how some of the club's fans have responded to the throwback.
Great goal. Decent player. Another banished for unknown reasons. Not worked out for him after us. Shame

— Michael Hackney (@hackabusi) March 23, 2020
This is the one goal I'll always remember!

— Lara Blockley (@LaraBlockley) March 23, 2020
Got a bit of a gripe about this goal. It's clearly deflected so can't be classed as a great goal/strike

— Marra ? (@MG_Marra) March 23, 2020
Do you remember Lewis McGugan's time at Sheffield Wednesday fondly?
Yes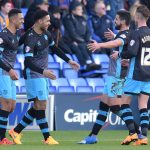 No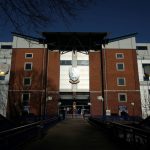 Doesn't this take a deflection or am I seeing things?

— Matt (@Mainsey93) March 23, 2020
What a waste of talent he was ?

— Kelly (@s26kel) March 23, 2020
Until in true swfc style we never saw him again lol

— RocketOwl (@RocketOwl1986) March 23, 2020
This fan was quick to point out that England goalkeeper Jordan Pickford was the man beaten from distance that day.
Pickford in goal

— Prawn Sandwich Owl (@PRAWNSANDOWl) March 24, 2020
What do we think?
Some fans were keen to highlight what appears to be a deflection after McGugan's strike, however in our view, it's the audacity to try and score from that distance that makes this a special goal. McGugan made a total of 39 appearances for the Owls, scoring nine goals and providing three assists (via Transfermarkt.co.uk).
The midfielder has since retired having represented Northampton Town, Watford and Nottingham Forest as well as the South Yorkshire based club. The Championship along with all other English football competitions has been suspended until at the earliest, 30 April. With no action taking place, you can be sure to expect some more historical content from the club's social media team in the coming weeks.