Some Sheffield Wednesday fans have been full of praise for ex-Owls midfielder John Sheridan on social media lately, in response to a tweet that was recently posted by Owls-focused Twitter account @OutContextSWFC. 
@OutContextSWFC's recent tweet asked Owls fans to choose the best midfielder between Sheridan, Carlton Palmer, and Barry Bannan. This post has prompted some Wednesday supporters to respond with praise for Sheridan, with one supporter claiming that current Wednesday man Bannan is "not even in [the] same league" as the 55-year-old former Republic of Ireland international. 
Sheridan, who joined Wednesday from Nottingham Forest in November 1989 for a transfer fee of £563k (according to Transfermarkt.co.uk), made a total of 244 appearances for the Owls, scoring 33 goals for the club between November 1989 and his permanent departure from the Owls in December 1996.
Read the positive posts from some Wednesday fans praising Sheridan in response to @OutContextSWFC's recent post in the tweets below.
PLAYER BATTLE:

You have to pick ONE of the these midfielders.. who was better and why? ? #swfc pic.twitter.com/r09vSN0c2w

— Out of Context Sheffield Wednesday (@OutContextSWFC) March 25, 2020
Bannan not even in the other 2 class ????has to be shez

— RETRO WEDNESDAY (@WednesdayRetro) March 25, 2020
Always Shez, CP complemented shez, Bannan not even in same league!

— Martin Turner (@fish109) March 25, 2020
Sheridan easy great passer of the ball

— carl hinchliffe (@Laurad2702Hot) March 25, 2020
Would you prefer to have John Sheridan or Barry Bannan in Wednesday's midfield?
JOHN SHERIDAN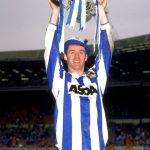 BARRY BANNAN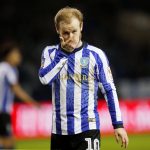 Sheridan, no contest

— Jonathan David Bell (@JohnDBell1985) March 25, 2020
That's really hard
Palmer single handedly kept us up when he first joined.
BUT
Sheridan was just a class above. so he wins.

— simon harrison (@SimonDHarrison) March 25, 2020
Sheridan every day of week and twice on Sunday

— Daniel Hiner (@hiner_daniel) March 25, 2020
What do we think?
Considering that Wednesday were a top-flight club for most of Sheridan's tenure at Hillsborough, it may be understandable why some Wednesday fans appear to hold more positive memories of Sheridan and his performances for the club than they hold of current Owls man Bannan, who is playing for a side who haven't seen top-flight football since being relegated back in the 1999/2000 season.