Some Sheffield Wednesday fans have taken to Twitter to call for the club to change its badge design, in response to one Owls supporter who recently shared an image of a badge that had previously been used by the club, which they accompanied with the words "bring this badge back". 
This Owls supporter's tweet has caught the attention of some Wednesday fans who have been responding in agreement, sharing that they too would like to see the club revert to a previously used badge design. 
In January 2016, the Sheffield Telegraph reported that Wednesday owner, Dejphon Chansiri, "made the decision to change the club's crest" going back to a badge that the club "first used back in the 1950s". Sky Sports corroborated this claim, stating that the Wednesday owner selected the new badge which would go on to replace "the 1973 'Ozzie the owl' design" for the 2016/17 season. 
Read the posts from some Wednesday fans calling for the club to change their current badge in order to incorporate the more stylised owl design once again in the tweets below.
#SWFC bring this badge back! pic.twitter.com/b0e48qe5SA

— Geoff SWFC (@GeoffSWFC) March 24, 2020
Oh, can we make this a proper campaign? ??

— Al Campbell (@SHEFFALCAMPBELL) March 25, 2020
Just the simple owl. Nothing better. pic.twitter.com/PCRlSczjds

— Ashley (@_ashbez) March 24, 2020
agreed

— tony warren (@1867wawaw) March 25, 2020
Which badge design would you like to see Sheffield Wednesday use?
THE CURRENT ONE IS BETTER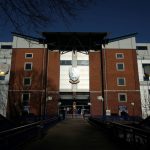 THE 'OZZIE THE OWL' DESIGN IS BETTER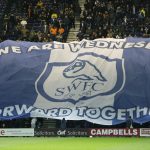 Just the Owl for me… Not a fan of the crest?

— Shawn Owen? (@SW18_67FC) March 24, 2020
Love the simplistic badge with the shield. Modern & crisp, everything a logo/emblem should be. The current one has grown on me but still prefer the other. Been down hill ever since we changed too

— Mark Fleming (@mark_flemdog) March 25, 2020
I'd love a return of the owl on it's own… nothing more, nothing less.

— Sam Ramos-Pears (@SJRP88) March 25, 2020
What do we think?
Considering that the decision to change Wednesday's badge design back in 2016 was made by the club's owner and not the fans, it may be understandable why some Owls supporters have recently been sharing their view that they would like to see the club's former badge which featured a more stylised owl design return.