This week Rangers fans reacted to the news that the club has been fined £13,492 and £4,660 for two separate incidents involving fans. The fines were issued by UEFA for pitch innovations, firework use and for throwing objects onto the field against Bayer Leverkusen.
This news was shared to Rangers fans via True Blues Loyal and supported by an article from The Scottish Sun, with the account showing their frustrations at the immature supporters who brought these fines upon their club.
Other fans responded to the tweet, claiming that they too were frustrated at the culprits. They reckon that the guilty parties should be the ones to pay, not the club. Others agree that actions like the ones shown by the hooligans have no place in football. Here are a few of the supporters' tweets.
Terrible from some of the fans ?

— Scott Mcarthur (@ScottMcarthur82) March 31, 2020
Idiots never learn

— Greenock bear (@BoyleBillyb2011) March 31, 2020
Both reasonable. Price for objects being thrown seem too low if anything

— 50 Kent (@Fellowbear1690) March 31, 2020
Why do they keep costing the club money it's stupid

— Iain mcalpine (@Iainmcalpine2) March 31, 2020
Find the 'fan' and pass the charge on to them…it would soon stop!!!

— ThePennyArcade (@ThePennyArcade1) March 31, 2020
These fines,need to stop

— Samster (@progny_dukufefe) March 31, 2020
Are UEFA's fines justified?
Yes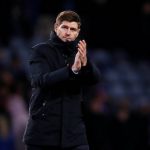 No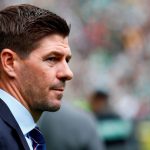 What do we think?
Not only do fines like these take a toll on Rangers FC from a financial perspective, but it also besmirches the club's reputation. We can understand why these fans are frustrated by their peers.