Rangers have had a poor start to 2020. They have already lost three games and drawn two more. Between the start of the season and the new year, Rangers only lost three and drew seven competitive matches. They have only played 13 games in 2020, however.
This suggests that, while the side looked near unbeatable at the beginning of the season, sides are beginning to understand Steven Gerrard's tactics. In his pre-match press conference on Tuesday, the manager suggested that he was looking for new tactics and strategies to utilise going forward.
"The staff work tirelessly to find solutions and we always analyse the good and bad. We always look at areas to improve whether that be individuals, tactics, strategies," said Gerrard (Rangers).
However, many fans think that there needs to be more passion shown by the players. They don't think stale tactics are the problem.
Fight and desire – no tactics can bring that, Saturday was a disgrace

— Conor Smith (@conorsmithh) March 3, 2020
Tactics are not 100% of problem. The biggest factor is the mentality of the players on the park.
They can raise their game in Europe or against Celtic, but cannot against Killie, Hearts, St Johnstone ???
That's the major part of the problem

— John Montague (@JohnMontague01) March 3, 2020
We continue to struggle against the likes of Killie, Aberdeen, and Hearts. Playing the same way against them every single time. The tactics are NOT being improved, and solutions need found very quickly.

— Faceless (@FacelessRanger) March 3, 2020
How will Gerrard line up against Hamilton?
4-3-3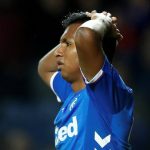 4-4-2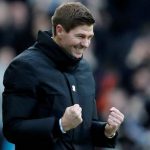 On the other hand, there are many fans who agree that he should switch things up tactically. However, they are doubtful he will stray from his 4-3-3.
Youve always looked to improve tactics ? Crazy how you only use the same tactics every game

— Mike Loughlin (@ElHun_1) March 3, 2020
Please stop being so stubborn with this 433 against so called lesser teams. Attack is best defence against them IMO.

— Gary Brown (@Gary8r0wn) March 3, 2020
2 up front tomorrow night then ? Nah prob not let's stick to 433 with the same players

— Ryan Jack for Captain (@newco110) March 3, 2020
What do we think?
Perhaps Gerrard will switch up his tactics tonight against Hamilton. If he loses this match, it will be his first back-to-back loss this season.