A lot of Leeds United fans have responded to a tweet from Salim Lamrani.
The former Leeds translator put out a tweet defending the character of Kiko Casilla after the Spaniard was found guilty of using racist language towards Jonathan Leko and has been subsequently handed an eight-game ban.
Do you agree with what Lamrani has done here?
Yes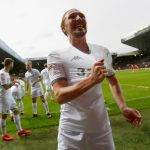 No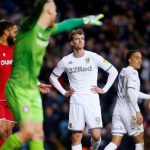 However, Lamrani released a post on Twitter claiming that Casilla, with his 'presentation speech', won unanimous support from the dressing room.
He also believes that because football is a cosmopolitan game, the 33-year-old has grown up with values of respect and benevolence.
This post from Lamrani has gone down well with many Leeds fans who are pleased with this post.
MEMORIES FROM LEEDS UNITED
KIKO "EL GATO" CASILLA
MOT pic.twitter.com/z7xcacEfLE

— Salim Lamrani (@SalimLamraniOff) March 2, 2020
Perfect Salim, excellent observation from someone who was inside and really knows the man. Thank you for this.

— Chris. Wilkinson (@ChrisWi14565121) March 2, 2020
Nice words Salim as expected from you as always. Come back to Leeds, you are missed.

— Paul B (@paulbowler60) March 2, 2020
Lovely gesture salim

— lufcphil (@philipjdaniels) March 2, 2020
Wow

— Ricky Block (@richardblock24) March 2, 2020
Lovely stuff Salim.

— Graeme Douglas (@graemedouglas) March 2, 2020
We love you both ????

— Denise Léone ???? (@girl_leone) March 2, 2020
What do we think?
Casilla was banned by the FA on the balance of probability and will now be missing until the Whites face Barnsley in mid-April.
This post from Lamrani is a nice gesture and shows that even though he is no longer with the club, he still cares for Casilla.
The club have also supported the Spaniard through all of this, and even though he will be missing for some time, the club seem to be giving him all of the support he might need.