Some Coventry City fans have been reacting to a recent post from their club's official Twitter account which shares footage of Michael Rose's late equaliser from Coventry's 3-3 draw away to Portsmouth earlier this season.
The current League One leaders went 3-1 down in the 56th minute at Fratton Park in their clash with Portsmouth on the 20th of August 2019. After pulling the score back to 3-2 thanks to a Matt Godden penalty in the 75th-minute, Coventry's centre-back Rose managed to get an 86th-minute equalising goal to help the Sky Blues earn a 3-3 draw late on. 
This recent post from the Sky Blues' official Twitter account has caught the attention of some Coventry fans who have been reminiscing about this goal. One Coventry fan, in particular, took the opportunity to praise Rose, identifying him as the "most underrated player in the squad". 
According to WhoScored.com, Rose has earned an average overall rating of 7.0 for his 31 League One appearances this season. This makes him the Sky Blues' fifth-highest rated player in League One this season, according to WhoScored. With that in mind, it may be fair to say that Rose has delivered some impressive performances for Coventry City this season. 
Read the reactions of some Coventry City fans to their club's recent post featuring footage of Rose's 86th-minute equaliser from their clash with Portsmouth earlier this season, in the tweets below. 
Is Michael Rose Coventry City's most underrated player?
YES, ROSE NEEDS MORE RECOGNITION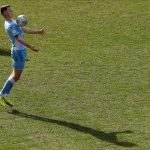 NO, HE'S NOT UNDERRATED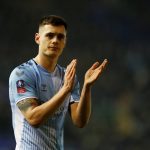 ? GOAL OF THE DAY:

3-2 down. Nine men. Minutes left to play.

Up step… @Michael_Rose5 ?? #PUSB pic.twitter.com/IdDsjoPD4x

— Coventry City (@Coventry_City) March 18, 2020
Best away day I've had since Notts county! Unreal stuff

— Dan (@danccfc04) March 18, 2020
With the seldom seen, double-nutmeg.

— Adam Howey (@HesAGoat) March 18, 2020
That was absolute bedlam

— Darryl (@D_PUSB) March 18, 2020
Absolute limbs…… I was there and the SBA were immense ?

— David Stafford (@DavidSt31561411) March 18, 2020
Most underrated player in the squad

— Tom Beament (@BeamoTom) March 18, 2020
@tomfrancis1993 the head loss was insane

— nickcaplan (@caplannick) March 18, 2020
What do we think?
In addition to having been trailing Portsmouth by two goals at one point in this game, Coventry City were also two men down, having seen both Gervane Kastaneer and Fankaty Dabo get sent off. 
Considering that they were trailing the hosts late on in this game, in addition to being two men down, it may be understandable why some Coventry fans look back fondly on Rose's late equaliser versus Portsmouth, considering it may be fair to say that the odds were stacked against the Sky Blues in this one.