Some Celtic fans have been left talking by the latest tweet that former player Simon Donnelly recently sent out on Twitter.
Donnelly's lighthearted tweet concerned what he told his son about his playing days when he asked who the stars of the team were during his time at Celtic, where he played alongside the likes of Henrik Larsson and Lubomir Moravcik.
This tweet got many Celtic fans talking. They believe Donnelly was underestimating the influence he had at Parkhead.
Some felt that Donnelly was doing himself a disservice with his tweet, while others clearly enjoyed the message from the former Celtic man.
Nah, youre selling yourself short here, Simon. Massive part of of the team the stopped the 10. Won the league cup and the Scottish too. Scored again liverpool in Europe too. Lived the dream?

— Joe? (@celticjoe86) March 24, 2020
Your da played his part?don't let him kid you HH

— ? Steven ? (@1888steven1) March 24, 2020
Could be worse people you have had the privilege of sharing a dressing room with. You lived the dream of so many #keepthefaith

— Barry (@celticfella1967) March 24, 2020
Was Donnelly as big a star is Moravcik and Larsson?
Not a chance
I think he was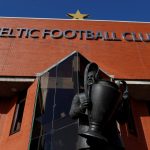 Don't put yerself down big man. You were a joy to watch. Celtic through and through ??

— Michael (@burns_mikey) March 24, 2020
Give the lad a break he's living with a star just trying to bring you down a peg I'd be very envious if ma da played for Celtic ?

— bingbong (@FenianMike) March 24, 2020
Dont worry mate I loved ya at those times….. and @Jackie_Mc4

— Bhoy (@Bmac1888) March 24, 2020
What do we think?
Donnelly joined Celtic in the summer of 1993 from Cosmos Canberra on a free transfer and departed in the summer of 1999 to join Sheffield Wednesday.
Though judging by the responses to his tweet, Donnelly has remained a favourite of the Bhoys fanbase some 20 years on from his Parkhead departure.
For someone who had been at the club for so many years, it does seem as if Donnelly did leave behind an impact in the hearts of many Celtic fans. Their comments on the Twitter post show just that, even if some were a little tongue-in-cheek.