Some Bolton Wanderers fans have been sharing their appreciation for Jason Lowe on social media in response to a tweet that was recently posted by The Bolton News' chief football writer Marc Iles, who asked Wanderers fans to name their choice for player of the season.
Many Bolton fans have flocked to Iles' tweet to share their opinion that 28-year-old midfielder Lowe has been the club's player of the season for the 2019/20 campaign. Lowe has featured in a total of 29 League One fixtures for Bolton this season, which is a higher number of appearances than all but one other Bolton player has made this term.
The 28-year-old midfielder, who is currently valued at £900k according to Transfermarkt.co.uk, has earned an average WhoScored match rating of 6.44 from his 29 League One appearances this season, which is a lower average overall rating than 22 other Bolton players have earned on average this season. Despite that, it appears as though Bolton fans have appreciated the number of games that Lowe has played for the club during the 2019/20 campaign, with many calling him the club's player of the season. 
Read the posts from some Bolton supporters praising Lowe's performances this term in the tweets below.
Has Jason Lowe been Bolton Wanderers' best player this season?
NO, OTHER PLAYERS HAVE BEEN BETTER THAN LOWE THIS SEASON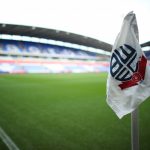 YES, LOWE HAS BEEN BOLTON'S PLAYER OF THE SEASON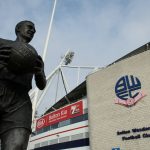 Here's a question for you… If we were dishing out a player of the season right here, right now, for Wanderers. Who would get it – and why? #bwfc

* PS – I 'know' it has been a bad season. But indulge me!

— Marc Iles (@MarcIles) March 24, 2020
— Lion of Vienna Suite (@LionOfViennaSte) March 24, 2020
Same here! Jason Lowe's been consistent no matter what's gone on around him & it wldn't take a strange set of logarithms to work out he'd have just continued as normal once he'd recovered from his injury.

— Ginny Hadfield (@Sophthecatsmum) March 24, 2020
Jason Lowe, for a great attitude and consistency.

— Jack Dearden (@TheJackDearden) March 24, 2020
Jason lowe

— matt (@DeardenMatthew) March 24, 2020
Jason Lowe, absolute pro, and mucks in wherever he's needed.

— Ste Morris (@StemboatSociety) March 24, 2020
Jason Lowe
Ever-present an had the fighting spirit this season, very influential player, just hope he stay next season

— Josh Bourn (@JBourn_BWFC) March 24, 2020
Jason Lowe

— Marcus Chester (@Marcus_Chester) March 24, 2020
Jason Lowe he has been awesome this season with his leadership and really stepped up to the mark

— Lesley davis (@Lesleyd83061610) March 24, 2020
What do we think?
Bolton, who received a 12-point deduction at the beginning of the 2019/20 season after going into administration in May 2019, currently sit at the bottom of the League One table, 21 points away from 20th-placed AFC Wimbledon. Considering that they received a points deduction at the beginning of the season, it may be fair to say that they have been fighting an uphill battle from the beginning of the campaign. 
With that in mind, it may be understandable why some Bolton fans have shown appreciation for Lowe's reliability in the squad throughout the current season.