Celtic striker Odsonne Edouard is reluctant to sign a new contract at Parkhead even though he is happy with life at the club.
FootballInsider claim that Edouard is looking to 'bide his time' before potentially signing a new deal. The outlet goes onto state that while Celtic are keen on handing him a new deal, Edouard's entourage is not keen on entering into 'serious' contract talks with the club.
It is said by the outlet that Edouard is 'happy' at Celtic but the Frenchman is 'ambitious' and wants to test himself in Europe's best leagues in the future. He wants Celtic to meet some conditions before he can commit to signing a new contract.
In fine form
Edouard has been in impressive form for the Hoops this season. He has made 45 appearances in all competitions, having scored 27 times and racking up 19 assists as well. In the Premiership, the former Paris Saint-Germain man has scored 21 times and has 12 assists in just 27 games under Neil Lennon.
Edouard's move to Parkhead was the club's transfer record, as he had arrived from PSG for a fee of £9 million in the summer of 2018. But he had spent the 2017-18 season on loan at Parkhead.
Will Edouard sign a new deal at Celtic?
He surely will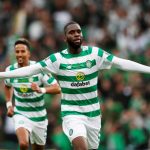 I think he'll leave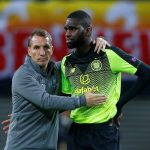 TIF Tactics
Edouard's current deal runs out in the summer of 2022. Brendan Rodgers' Leicester City have been linked with him. Arsenal were recently linked with him too. Monaco had a bid for the striker pegged back in January.
It shows that the striker is certainly in high demand. Considering his deal runs out in the summer of 2022, this summer might be a good time for Celtic to spark a bidding war between all the interested clubs and sell him for a good fee. Through this, the Hoops can get enough money to replace him too.