Spurs fans were frustrated to hear some of Jose Mourinho's quotes on Lucas Moura and Steven Bergwijn following the FA Cup defeat to Norwich on Wednesday night. 
The Portuguese manager revealed why he replaced both of his wingers in the second half, saying (per Alasdair Gold): "Lucas and Bergwijn they told me 'out immediately because I'm very close to being injured' so I had to take them out." Both Bergwijn and Moura have been forced to regularly play 90 minutes in recent fixtures, perhaps due to the injuries to Harry Kane and Heung-Min Son.
It is no surprise, therefore, that the 57-year-old manager was keen to give them both some rest, although they may have had an impact on the penalties had they remained on the pitch. Dutch winger Bergwijn, who signed from PSV in January, has impressed in his few appearances for Spurs, averaging a 7.16 rating for his performances in the Premier League, so he could prove to be an important player for the rest of the campaign.
Do you think Spurs have been unlucky with injuries?
Yes, we can't cope without Kane/Son/Sissoko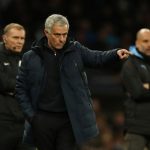 No, we should have planned better and replaced the injured players in January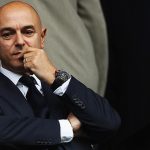 Reaction from Spurs fans to Mourinho's quotes on Bergwijn and Moura can be seen in the tweets below.
Those 2 have played pretty much everything game since Bergwijn arrived so it's not surprising at all.

— Johnson (@JohnnyWalker059) March 4, 2020
Injury FC. Just end the season.

— Lami #SONALDO (@jinsgrilledclam) March 4, 2020
Not surprised both looked exhausted

— owen (@Thfc_owen) March 4, 2020
To many players running on Empty!!!. Levy being Levy has caused this!.

— @SpursWatson (@SpursWatson1) March 4, 2020
Perhaps we need to look at our physio/training regime for players. It feels like 1997 again!

— Pricey (@nickprice153) March 5, 2020
0 forwards. only 1 Parrott. It's not a joke

— Jose Mario dos Santos Mourinho Felix (@Jose_Spursinho) March 4, 2020
These Spurs fans don't seem to be too optimistic about the remainder of the season after Mourinho suggested that two more of his key players are close to injury.
What do we think?
Although Spurs have been unfortunate with injuries to key players this season, a failure to plan and add sufficient squad depth in the summer and January transfer windows is perhaps an underlying factor in terms of why they are struggling so much at the moment.