Spurs fans have been reacting to footage of Erik Lamela's 'rabona' goal in the Europa League from 2014. 
With the lack of football at the weekend, Spurs' official Twitter account took requests from fans to show footage of some of the goals scored by the North London club in the past. Unsurprisingly, one fan requested the goal against Asteras Tripolis from the 5-1 win in 2014, which also saw Harry Kane go in goal after scoring a hat-trick, and the Spurs account did not let the fan down.
It was, of course, an excellent piece of skill by Lamela, but it seems as if that one goal from 2014 is one of few memorable moments in a Spurs shirt, with the 28-year-old having scored just 33 goals in 214 appearances for the North London club. Injury problems have proved to be an issue throughout the winger's career in the Premier League, having regularly been sidelined since making the move from Roma in 2013.
Is Lamela consistent enough to be a regular in the Spurs side?
Yes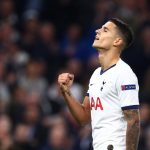 No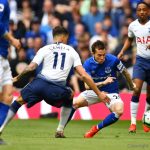 Reaction from Spurs fans to the footage of Lamela can be seen in the tweets below.
Only thing he's done in a spurs shirt let's be honest

— Taylor- BackJose (@thfctaylor) March 16, 2020
I'm a spurs fan but Lamela has to go he is so garbage

— Joshinho (@Joshinho1011) March 16, 2020
If you ever wondered if his weak foot sucked, now you know. He doesn't even trust it haha

— Cody Knorr (@CMK_COYS) March 16, 2020
Because he has no right foot he tries this often with passes/crosses because he can't use his weaker foot, it's appalling now

— Josh Williams (@JCW92) March 16, 2020
All because he can't use his right foot

— spursthemon (@barrymungall) March 16, 2020
Other fans just seemed to enjoy the footage of Lamela's goal, however.
— BH (@THFC_BH) March 16, 2020
So lovely cocoooo

— SOFY (@psm100997) March 16, 2020
— Enam Munseef ? (@enam_munseef) March 16, 2020
It seems as if some fans still feel that Lamela doesn't offer enough, whilst others were happy to simply look back and remember what was undoubtedly an excellent goal.
What do we think?
It was a superb goal from Lamela but so far this season, the 28-year-old has averaged a disappointing 6.68 rating for his performances in the Premier League, so perhaps needs to produce more moments like the one from 2014 if he is to continue being a regular in the Spurs side.