Spurs fans have been discussing some of Jose Mourinho's comments on Troy Parrott after the 18-year-old striker missed his penalty in the defeat to Norwich City on Wednesday night. 
The Portuguese manager has insisted in recent weeks that the Republic of Ireland international "isn't ready" for Premier League football and isn't the man to step up in the absence of Harry Kane and Heung-Min Son, both of whom remain sidelined through injury.
However, the striker who has been prolific with the youth sides at the North London club was sent on in extra time against the Canaries on Wednesday night but struggled to have much impact and later saw his penalty saved by Tim Krul; earning him a disappointing 5.6 rating.
Following the game, Mourinho was quick to remind fans that the young striker isn't ready, saying: "The problem is not his experience. The problem is the 30 minutes. Now people can see that he has to work a lot so don't think that Parrott is the second Harry Kane because he's just a young kid that needs to work." (per Football.London)
Do you think Mourinho is right to criticise Parrott?
Yes, he was poor against Norwich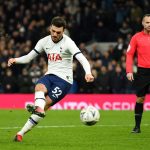 No, he should be encouraging him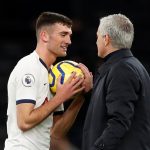 Reaction from Spurs fans to Mourinho's quotes on Parrott, as seen in the replies to Alasdair Gold's post, can be seen in the tweets below.
Pathetic & damaging to a young player's confidence. Not sure what he was expected to do with the service he was given. I thought he did fine, but the pressure on him was immense. Too much really.

— Phil Rogers (@SouthpawBoxNews) March 5, 2020
As usual he throws people under the bus. The kid was no worse than any other he's tried there. In fact at least glue showed some energy and passion. Dele looked to have a right strip and didn't look at all interested.

— John Tracey (@Johnthfc) March 5, 2020
Nice confidence booster for the kid there. Well done Jose.

— COYS (@COYS_Shelfside) March 5, 2020
He wasn't that bad, it's José's job to make him have the confidence to play up front, and he hasn't been helping with these comments

— James Abbott (@jamesabbott1) March 5, 2020
He did alright, I thought. Not sure what Mourinho's trying to prove: no one is expecting Troy to be the finished article, but he's obviously a very promising youngster and it seems bizarre to neg him like this.

— Mr Bish (@bishely) March 5, 2020
Unnecessary comments about a young player just so Mourinho can stroke his own ego and say 'I told you so'
I'll always support Spurs but I just can't get behind Mourinhos principals. #COYS

— Michael Clem (@MCleeve19) March 5, 2020
Unacceptable. I thought Pochettino was reluctant to bring on youth. Mourinho plays them and has a go at them. Maybe he thinks its motivational. We'll see if Troy rises to challenge or leaves and stars for another club.

— Barry Henry Kendler (@BKendler) March 5, 2020
These Spurs fans clearly felt that Mourinho's comments on Parrott weren't particularly helpful and won't have done the 18-year-old's confidence much good.
What do we think?
It seems as if Mourinho is letting his ego get ahead of what is good for his players, as he was clearly keen to prove to fans that he was 'right' about Parrott. Yes, the 18-year-old missed his penalty but he stepped up to take one when many senior players didn't and arguably he should be praised for that, not criticised.