A report from Sport Witness recently shared news that Tottenham "are interested" in securing the signature of Spanish under-21 international Marc Cucurella. 
Reports recently surfaced from Spanish publication La Razón which revealed Spurs as one of a number of European clubs who are allegedly interested in signing the 21-year-old player, who is currently on loan at Getafe from Barcelona. 
Although Cucurella is currently only on loan at Getafe from Barcelona, Marca has reported that the Catalan giants gave Getafe the option to buy the wide player at the end of his current season-long loan deal for a fee worth just under £5.5m.
Would Cucurella be a good signing for Spurs?
YES, SPURS SHOULD SIGN HIM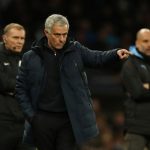 NO, HE'S NOT GOOD ENOUGH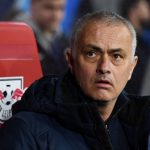 According to Transfermarkt.co.uk, Cucurella has predominantly played as a left-back throughout his career. However, this season, the 21-year-old has mainly featured as a left midfielder for Getafe in the 4-4-2 system that they have normally deployed this term according to WhoScored.com. 
It may be fair to say that Cucurella has been one of Getafe's standout players this season. The 21-year-old has earned an average overall rating of 6.92 for his 26 La Liga appearances this season according to WhoScored, making four assists and scoring one goal thus far during the 2019/20 La Liga campaign. 
Cucurella has made an average of 2.3 tackles per game in the league this season for Getafe, in addition to making 1.5 key passes per game in La Liga this term, according to WhoScored. 
Only one Getafe player has made more tackles per game than Cucurella has in La Liga this season. Additionally, only one Getafe player has made more key passes per game than Cucurella during the 2019/20 La Liga campaign. Furthermore, Cucurella has also currently earned the second-highest average overall rating of any Getafe player in La Liga this season.
These stats may show that Cucurella has had a significant impact at both ends of the pitch this season for a Getafe side who currently sit in fifth place in the La Liga table, just one point behind third-placed Sevilla. 
Considering his adeptness at both ends of the pitch, it may not come as a surprise to those who have followed him that the 21-year-old Spaniard is allegedly garnering interest from clubs all around Europe, such as Tottenham.
And, the youngster was even named as one of seven young La Liga stars who are destined for big transfers (according to Bleacher Report), so it's safe to say he's an exciting prospect.