In his latest Q&A with Spurs fans, Alasdair Gold discussed the latest news on Eric Dier's potential ban from the FA.
The England international was confirmed to be under investigation by the FA after he climbed into the stands to confront a Spurs 'fan' following the penalty defeat against Norwich City in the FA Cup. In his article for Football.london, Gold discussed the latest update on the 26-year-old, saying:
"Right now everyone's priority is on the health and safety of players. It would probably come across as a little crass at such a time for the FA to deal with disciplinary matters – hearings would be difficult – and any punishment could not be served for potentially months.
However, the FA have said today that 'all ongoing investigations and cases will continue as normally as possible'. So all eyes remain on them," per Football.London live blog (17:26).
Do you think Dier will be banned?
Yes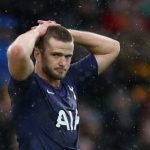 No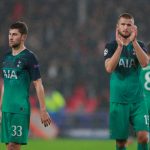 How could a potential ban for Dier impact Spurs:
Should the FA choose to ban the former Sporting Lisbon man, it could be a blow for Jose Mourinho's side, as they will no doubt want to push for a top-four spot when the Premier League does resume from the current break. So far this season, the defensive midfielder has made 14 appearances in the top flight, averaging a 6.63 rating.
Considering Jan Vertonghen looks set to leave in the summer when his contract expires, it is no surprise that Mourinho has been testing out Dier as a centre-back at times this season, so losing the 26-year-old could potentially force the Portuguese manager to revert to a traditional back-four formation, rather than the back-three or five which has been regularly on show in recent weeks.
It will be interesting to see what the FA decides to do regarding Dier's punishment, but we're sure that Mourinho would much rather know sooner rather than later if he will have the £22.5 million-rated man available to him in the remaining league fixtures.