Some Southampton fans have been talking about the latest comments that Liverpool defender Virgil van Dijk has made about the Premier League title.
Van Dijk recently told reporters in the Netherlands (via Goal) that he will be 'gutted' if Liverpool won the Premier League title in an empty stadium. He went onto say that it will be 'a bit of a blow' and that no one wants to play games without fans.
Do Saints fans hate Van Dijk for leaving?
No, it was coming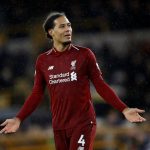 Yes, I'm bitter about it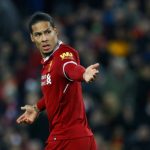 The Daily Echo relayed these comments on Twitter and it got many Southampton fans talking.
We don't care what he thinks

— Maggie Shannon (@Merlins_Mum) March 15, 2020
Couldn't happen to a nicer guy

— Joe Bartlett ? (@Bartjblett) March 15, 2020
I'd be gutted if Liverpool won.

— Des Knight (@DesKnight04) March 15, 2020
I'd be gutted if they won it anyway

— Mike Ludlam (@ludlammike) March 15, 2020
Cheers us up a bit ?

— Chris Redstone (@RedstoneChris) March 15, 2020
????????????????????????

— Julian Hood (@harvey_hood) March 15, 2020
Van Dijk had left Southampton in the winter of 2018 for a then-world record £75 million deal. He finished in the top-three for the Ballon D'or awards for 2019, having won the Champions League with Liverpool last season by beating Tottenham in the final.
Van Dijk had made as many as 80 appearances in all competitions for Southampton during his time at St. Mary's. He had scored seven goals, having joined the club from Premiership side Celtic for a £13 million fee.
What do we think?
Van Dijk had been at Southampton for two seasons and some months and during this time, he was a regular for the club at the back (80 appearances in all competitions). Southampton fans should perhaps respect the Dutchman for his contributions to the club during this time and wish him well.