Some Southampton fans have been discussing whether they thought they would go down given how the season had started for them.
Southampton-related page Saints1885.com recently asked fans as to how they thought the season would pan out after the first two months of the campaign.
Many Saints fans made it clear that they did indeed think that they would be relegated, with one claiming that they thought Ralph Hasenhuttl would get sacked at some point.
Yes. After THAT game. I thought we were done and Ralph was going resign.

— Proud White Male Boomer ??????????? (@TheMarkTalbot) March 23, 2020
Yes, I thought of the worst

— matts.sfc (@MatthewLloydAn2) March 23, 2020
Yes, after the Everton game

— James White (@jamesalexwhite7) March 23, 2020
Can Southampton still get relegated?
There's still a chance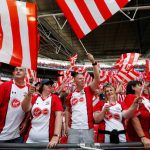 We are safe now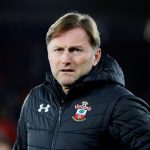 100%.

— Matt Hayden (@mhayden2206) March 23, 2020
After Everton game I said we'd be like Huddersfield last year and struggle to get 20 points (and I'm an optimist ?)

— andrew l davis (@hampshirehogsfc) March 23, 2020
Yes, and after recent results I'm counting no chickens just yet. Who knows what form teams will show once/if the season resumes ?

— Murray Smith (@LingwoodMurray) March 23, 2020
Southampton had won just two games before beating Watford at the end of November. Their previous two wins had come against Sheffield United and Brighton, but they had lost to the likes of Bournemouth and Burnley – as well as picking up a 9-0 loss to Leicester City at home.
What do we think?
Considering how the club had won just two of the first 13 games of the season, one can see why Saints fans were worried.
But they are currently 14th in the table and are seven points clear of 18th-placed Bournemouth. It shows that the season has progressed better than how it had started. Since the start of December, they have won seven games. Saints fans should laud the team for this improvement.