Some Southampton fans have been talking about the latest video involving their former striker Rickie Lambert recently.
The Saints' Twitter account recently posted a video from eight years ago when the former England international scored a goal against Millwall, in a game that Southampton won 3-2.
Is Danny Ings better than Rickie Lambert?
Never, Lambert all day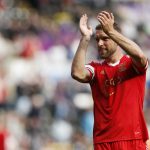 Ings is better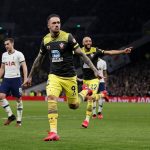 The video showed Lambert scoring from the penalty spot and speak about the moment in an interview. This left many Saints fans talking.
I never forget being at that game! Having to wait 45 mins to be able to leave the stadium by the stewards all of us singing away!

— Mark Jones (@JonesMonthly) March 17, 2020
Will never forget this day

— Nick Whitcher (@gangleman) March 17, 2020
I was there, the locals weren't happy.

— Romsey180 (@Romsey180) March 17, 2020
RICKIE you can't help but love him x??

— julie barrett (@juliebarrett3) March 17, 2020
What a hero!!

— Glennon83 (@glenn_glennon83) March 17, 2020
I was actually at that game with my two lads. One of my extremely rare away games. Recall millwall baracking one of our lot throughout who happened to resemble Harry Potter. Great banter.

— James McConachie?????????????? (@JMcConachie) March 17, 2020
Lambert scored a hat-trick in that game, helping Southampton to a 3-2 win. It was his fourth hat-trick of the Championship season as he scored 27 league goals for his side in that campaign. In all competitions, he scored 31 goals for the Saints.
Lambert joined the club in the summer of 2009 from Bristol Rovers and left the Saints in the summer of 2014, joining Liverpool.
What do we think?
During his time at the club, Lambert had scored 115 times in 230 appearances in all competitions and had also grabbed 64 assists. It shows what an impact he had at the club in helping them return to the Premier League in 2012. The comments of the Saints fans show how much they admire Lambert and the hat-trick against Millwall gave them another reason to show their appreciation towards the striker.