A lot of Newcastle United fans have replied to the latest post from Allan Saint-Maximin.
The Frenchman put a picture on Twitter of him hugging Steve Bruce after he had scored the Toon's winner in their match with Southampton.
Do you believe Bruce and Saint-Maximin fell out?
Yes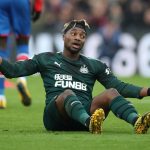 No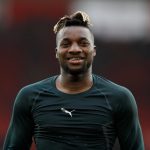 This was after Craig Hope had released a story earlier in the week claiming that Saint-Maximin did not start against Burnley for tactical reasons, and his absence from the starting XI had nothing to do with his fitness.
This led to the Toon's manager confronting Hope after Newcastle beat West Bromwich Albion 3-2 in the FA Cup.
This picture, to us, suggests that Bruce and Saint-Maximin are getting along fine, and these Toon fans feel the image was aimed at Hope.
— Allan Saint-Maximin (@asaintmaximin) March 7, 2020
@CraigHope_DM this ones for you I'm guessing x

— Alex (Harky) (@RatedStMax) March 7, 2020
@CraigHope_DM he's made you look a right mug.

— Longstaff Is Skint (@LongstaffIsMint) March 8, 2020
Looooooool @CraigHope_DM

— max (@MaximumNufc_) March 7, 2020
@CraigHope_DM you must be both devastated and embarrassed by this

— Frankie Burn (@Franksta18) March 8, 2020
Are you calling me a liar? @CraigHope_DM

— Andy (@AndyHall9) March 7, 2020
@CraigHope_DM IN THE MUDDDD

— fabian swazz | ???? (@FabianSwazz) March 7, 2020
What a beautiful sight ? ??

— James Scurfield (@JamesScurf) March 7, 2020
Love to see it

— Liam Dowson (@LiamDowson6) March 7, 2020
What do we think?
Bruce denied any allegations that he had fallen out with Saint-Maximin, and the Frenchman popped up with a vital goal for his manager on Saturday.
The 22-year-old picked up on a poor mistake from Yan Valery and prodded the ball underneath Alex McCarthy to send the Toon eight points clear of the relegation zone.