A lot of Newcastle United fans have responded to a tweet from Mark Douglas claiming that if the season were to end now, Steve Bruce would deserve credit.
However, these Toon fans disagree and have let rip on Bruce.
No credit due to Mike Ashley. ?

But if season ended now, I think Steve Bruce would end it in credit.

— Mark Douglas (@MsiDouglas) March 23, 2020
In every club (except Hull) – he failes after few months/next season. Fans are hate him after he leaves club. Cause he is traitor. Rat. He is bad manager. He blames everyone, but himself. He respected only by journos cause "he is nice to us".

— Stephan (@st_prm) March 23, 2020
Just a yes https://t.co/wJ59c5Oviy credit needed.

— Douglas Smith (@Douglas33546856) March 23, 2020
? it's been completely awful

— SRELLAIN (@SRELLAIN) March 23, 2020
Other Newcastle supporters, though, do have respect for Bruce.
Who would have thought we would have played 5 cup games and still be unbeaten going into April. Credit to broooseee

— richard hall (@richhall5) March 23, 2020
If season is null and void happily have him the same.

— LWP. (@Fcb1892) March 23, 2020
Good piece Mark and yes bruce deserves an opportunity. Minor quibble, I don't see evidence of improved communication with fans. When was the last fans forum meeting for example?

— Kevin Roberts (@Wristy96) March 23, 2020
What do we think?
The piece that Douglas includes in his tweet claims that a 13th-place finish and a run to the quarter-finals of the FA Cup means the verdict on Bruce's first campaign as Toon manager should be 'favourable'.
Does Bruce deserve credit?
Yes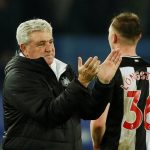 No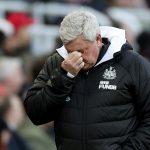 The piece says that Bruce 'has coped pretty well' in his first season in charge of the Toon.
This is because he has 'won over the dressing room', with Douglas arguing that the aim was survival, and if the season were to end now, then that aim would be achieved.
However, the Toon have scored the joint-least goals in the league, and their record signing Joelinton has managed just one league goal all season.
The Brazilian has struggled, though a new video released by Tifo Football shows that this might be because Bruce is using him wrong.
Though overall, despite these problems, we agree with Douglas that Bruce deserves credit.