A lot of Newcastle United fans have commented on a post from Mark Douglas – after the Evening Chronicle reporter suggested that Newcastle should follow Brighton and Hove Albion's plan to postpone direct debit payments for next season.
Brighton have taken this step, and Douglas believes that Newcastle should do the same; however, as of 25th March, the Toon had continued to take money from fans for next year.
This has not surprised these Newcastle fans who feel that Douglas is having a laugh if he thinks Mike Ashley will help in this way.
NUFC must follow suit IMO. https://t.co/YRs7JVv5R1

— Mark Douglas (@MsiDouglas) March 24, 2020
Really?! Howay Mark – this would involve the bloke who wanted his staff to work today and hiked prices of equipment… I think we all know how this ends

— Chris (@Chris_Hewitson) March 24, 2020
Mark, he was gonna keep sports direct open until he was told he wasn't allowed. Hes never going to change season ticket payments

— Lewis (@_lewisnufc_) March 24, 2020
Yeah right, good one.

— nufc_seb (@nufc_seb) March 24, 2020
You've got zero chance of mike Ashley doing this! Fact!

— Liam Bosworth (@LiamBosworth2) March 24, 2020
Well done the management/owner of Brighton. As a Newcastle United season ticket holder, spare some thought for us as our wonderful supportive club took our money before we could even blink?

— alastair smith (@alastairsmith44) March 25, 2020
I think we've already established how Mike views this crisis so I wouldn't hold your breath

— chris ready (@chrisNUFCready) March 24, 2020
haha good luck with that one, you know what should and what will happen are not the same thing with NUFC

— Stephen Whyte (@StephenWhyte) March 24, 2020
Even this – 3 months holiday? Still a disgrace just should be stopped full stop. How much money these prem clubs getting coming in. Greed all over the place.

— Mark Tserkezie (@MTserkezie) March 24, 2020
This must be a joke tweet mark , no chance from the bloke who's doubled prices at his stores … we won't spend any money now for at least 3 years in the window because of this

— Sam Zalaiskalns (@samzala93) March 24, 2020
What do we think?
The Premier League is currently suspended until at least 30th April because of the viral outbreak.
Do you believe Newcastle will help their fans?
Yes, they have to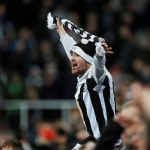 No, Ashley is too greedy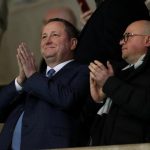 So, how can Newcastle demand money for next season when it is still not clear when this season will be finished – if at all?
Douglas is right to call for the Toon to follow Brighton, but their owner is a man who was prepared to put lives at risk for money.
So, based on this, we don't expect Newcastle to do anything to help their fans.