A lot of Newcastle United fans have responded to Isaac Hayden talking about Salomon Rondon.
The Newcastle midfielder claims that one of the reasons the Toon's formation worked last year was because they had Rondon up top who could hold off four players.
Who would you prefer as Newcastle's striker?
Rondon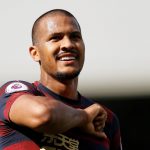 Joelinton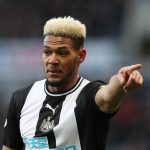 Hayden then went on to say that they don't have that this season.
The 24-year-old said, 'People don't realise' what Rondon did for them, and George Caulkin of The Athletic believes that this was aimed at the head of recruitment at Newcastle and to whoever wrote the Joelinton cheque.
Safe to say that these Toon fans are fuming with the board and have shown their frustration in response to Hayden's quotes.
Isaac Hayden: "People don't realise last season the reason why the formation worked so well was because Salomon Rondon was a massive part of that. You could hit the ball 40 yards to his chest and he would knock four players off the ball. We don't have that this season." #nufc

— Ciaran Kelly (@CiaranKelly__) March 2, 2020
Ashley is the main person that doesn't realise that. No one else matters. He is also why we dont have Rafa and he is why we are in some sort of limbo, sleepwalking again to the end of another season crossing fingers and hoping there are 3 teams worse than us. It's ALL Ashley.

— Paul White Photo (@PaulWhitePhoto) March 2, 2020
And who's fault that eh? #AshleyOut ????#nufc

— Chris Currie (@Wig82) March 2, 2020
The recruitment has been shocking, lacking any footballing thought or consideration. Signings made imo for business reasons & to make a quick return. Can we find out if Joelintin has a release clause?? Nickson should question his own ability as a recruitment head. Not good enough

— 71-KB (@kevba1971) March 2, 2020
So basically he is saying it's ALL Mike Ashley's fault. We could have had just that with half of the fee we got for Perez plus the original fee we paid for Perez. Rondon there would have made Joelinton a better player for us this season. Angry is not the word ?

— Dreamifestation (Vanquisher Hard) (@Dreamifestation) March 2, 2020
It's almost as if he's saying we don't have football people making football decisions!

— Chris grievaaa (@chrisgreva) March 2, 2020
The tactic has only really worked when Carroll has been in it. They banked on him being fit enough to win a few games and I still think that will be the case. It's just an absolute mess and Bruce, Nickson, Charnley &Ashley as decision makers are an embarrassment for this club

— samantha (@mumba88) March 2, 2020
People know this… It's Mike Ashley that's doesn't understand football.
Plus Perez was a massive part in that too

— DUBZZZY?????????? (@Dewayne09013165) March 2, 2020
What do we think?
These comments from Hayden are interesting, and they could suggest that he is unhappy the club did not keep Rondon.
Some Newcastle fans have interpreted this as a dig at Joelinton, but we don't think it is.
We agree with Caulkin that this is Hayden trying to let those high up at the club know that they should have signed Rondon.
This is because Rondon scored 12 goals for Newcastle with 11 coming in the Premier League.
In contrast to this, the Toon's current forward line has scored one Premier League goal between them all season – so it is easy to understand why Hayden could think Newcastle should have signed Rondon.