A lot of Newcastle United fans have taken to Twitter to respond to the Toon's progress in the #UltimateQuaranTeam FIFA tournament.

Newcastle, represented by @PlanetToast1, beat Gillingham 3-0 in the first-round and then beat Nantes 1-0 in their game on the 25th of March.
2,500 fans tuned in to watch as an Andy Carroll goal in a replay sealed the Toon's progress.
This has led to many Toon fans responding to this tweet.
FULL-TIME! ?#NUFC progress into the next round of #UltimateQuaranTeam.

Superb, @PlanetToast1! ? pic.twitter.com/i8zEuMMhha

— Newcastle United FC (@NUFC) March 25, 2020
Tell me ma me ma

— Ollie (@nufcoliverr) March 25, 2020
Cracking result pic.twitter.com/wfPGHeQMak

— Shevas (@ShevasNUFC) March 25, 2020
Amazing scenes ????

— Ben Mancebo-Thomas (@BenMancebo) March 25, 2020
We going to Wembley ?

— David Smith (@dj_smith17) March 25, 2020
We're going to win something ?

— Patrick Carey (@PxtrickCxrey) March 25, 2020
Rafa has returned!! #Compact

— Brett Wilkinson (@brett1892) March 25, 2020
What do we think?
In the absence of football, Newcastle have decided to tweet about this FIFA tournament, and judging by the replies to this tweet; many Toon fans are actually becoming invested in this run.
Do you care about this FIFA tournament?
Yes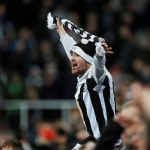 No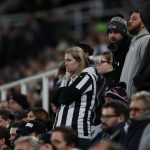 Andy Carroll has been on fire as he scored a hat-trick in the first round and then the winner in this one – which is ironically four more goals than he has scored this season.
We think that this FIFA tournament is a good idea, and it is good to see so many Newcastle fans invested in it.