A lot of Newcastle United fans have responded to a tweet from their club relating to social distancing.
In light of this current viral outbreak, people have been encouraged to take part in social distancing, and the Toon have tried to get their followers to do the same by posting an image of the Premier League's top ever goalscorers.
Alan Shearer leads the way with 260 and behind him is Wayne Rooney on 208.
Separating Rooney and Shearer is a ball that has been struck by the former Newcastle man, and the image is accompanied by a message that says 'Premier League goals. Maintain social distance.'
Do you like this content from Newcastle?
Yes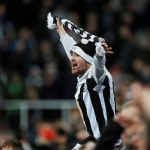 No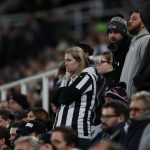 This has gone down brilliantly with these Toon fans who love this tweet and Shearer.
Maintain social distancing.

???? #NUFC pic.twitter.com/wrDU76OFy1

— Newcastle United FC (@NUFC) March 23, 2020
every time i see this stat… just makes you remember just how much of a machine Shearer really was… Leagues ahead of the others and playing for the toon. Unreal.

— Jacko Hooper (@jacko_hooper) March 23, 2020
The disrespect Shearer gets on Twitter is unreal truly was the complete striker

— Adam Pearson (@MikeAshleyFan12) March 23, 2020
Shame he got seriously injured could be out of sight

— ?ella? (@nufcfootballl) March 23, 2020
Amazing???

— Carla Devine (@CarlaDevine1) March 23, 2020
Sensational tweet

— Euan McCubbin (@euanmccubbin17) March 23, 2020
Wadminnnnnn

— #bruceout (@razorscharp) March 23, 2020
Still waiting for Harry Kane to catch up??

— Ismaeel Azam (@ismaeelukk) March 23, 2020
What do we think?
This is some superb work from the Newcastle media team, and we think that it is a good way of mocking Rooney.
It also attracted the attention of some Manchester United supporters who were not happy.
In these uncertain times, we think it is good to see Newcastle still producing entertaining content.