Liverpool fans have taken to Twitter to praise their Egyptian winger Mohamed Salah. 
This comes after Reds journalist James Pearce shared a post on his official Twitter page asking his followers if Borussia Dortmund winger Jadon Sancho would be an upgrade on Salah.
This post then gathered a lot of replies from Liverpool fans who were eager to share their thoughts on the matter.
Would Jadon Sancho get into the Liverpool team ahead of Salah?
Yes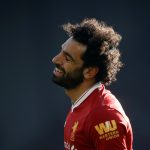 No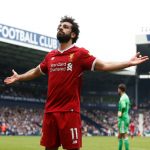 Here's a sample of Liverpool fans responding to Pearce's post:
Mohamed Salah's record for Liverpool is sensational but some still regard him as dispensable. Would Jadon Sancho really be an upgrade? #LFC https://t.co/oIV2fbBe7U

— James Pearce (@JamesPearceLFC) March 25, 2020
Crazy james…if LFC signed Sancho and he was EPL top scorer in his first two seasons and won the CL everyone would say "wow, what a signing". The disrespect towards Salah is unreal.

— Daniel Hughes (@dannyhl26) March 25, 2020
Only Messi has contributed more goals than Salah since 2017. In what world would Sancho ever be in upgrade to Salah? Sancho has age on his side but Mo is smack bang in his prime

— Nathan Duffy (@NathanDuffy1996) March 25, 2020
I'd keep Salah over getting Sancho every day of the week.

— Chris (@Donny_Vito) March 25, 2020
In 144 appearances for Liverpool, Salah has scored 91 goals and provided 37 assists since his arrival in the 2017 summer transfer window (per Trasnsfermarkt). Now that Pearce has asked the question of whether or not Sancho would be a better option for Liverpool than Salah, this paved the way for lots of Reds fans to jump to the Egyptian's defence.
Sancho not on his level. Salah loses the ball a lot because he's always trying to make things happen everyone else in our team is sideways and backwards

— Tamer Bilal (@LondonTamz) March 25, 2020
Salah all day long.. he can be frustrating but that's because he's trying to hard at times.. which is only a good thing. We want players that give their all.. which he does… king momo

— Kevani (@KevaniLFC) March 25, 2020
Nope. I honestly don't get the apathy toward Mo from some folks.

Put him in any other side over the past 30 years and you would still be insane to consider letting him go.

— Scott Hawkes (@_ScottHawkes) March 25, 2020
What do we think?
It's good to see these Liverpool fans defending their player and recognising his talents and successes in a Reds shirt. This shows that Salah is adored by the fans who hope to see him stay at the club for the foreseeable future.