Liverpool fans have taken to Twitter to share their frustrations with Fabinho's performance in their 2-0 defeat to Chelsea in the FA Cup. 
This comes after Liverpool journalist Ian Doyle shared a post on his official Twitter page that included his article in the Liverpool Echo of the player ratings from the defeat at Stamford Bridge.
In his article, Doyle gave the Brazilian midfielder a rating of 5/10, the joint lowest of any Liverpool player on the pitch before claiming that he was "sloppy in possession" early in the match.
Did Fabinho have his worst game for Liverpool against Chelsea?
Yes, he was awful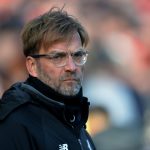 No, he did okay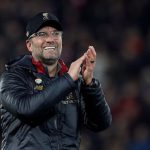 This post then gathered a lot of replies from Liverpool fans who felt the need to share their own opinions on Fabinho and his poor performance in the defeat.
Here's a sample of Liverpool fans slamming Fabinho:
Fabinho 5 and other #LFC ratings can be seen here.

They weren't all awful but, deary me, some of them need more than a kick up the backside ?https://t.co/gXcd8zMOYo

— Ian Doyle (@IanDoyleSport) March 3, 2020
Fabhino since he's come back has been terrible, hopefully I'm he just needs to get a few games under his belt.

— ?? Ben Millier ?? (@ministox) March 3, 2020
Fabinho needs to be benched for one match… Atleast… He's not producing what he is capable of since that Injury.

— Shreshth (@Shreshth0730) March 3, 2020
Is it me or is Fabinho really unfit for a professional footballer?

— David Murphy?? (@DavidMurphy1985) March 3, 2020
5 for him is very generous

— Paul Mcloughlin (@P_Mcloughlin) March 3, 2020
Fabinho looked like he had half a lung yesterday… https://t.co/0vzuTv6dG4

— Suyash Upadhyaya (@SuyashU) March 4, 2020
The 26-year-old played the full 90 minutes of the defeat at Stamford Bridge that saw Jurgen Klopp's side crash out of the FA Cup and succumb to their third defeat in their previous four matches in all competitions (per WhoScored). This performance saw the midfielder pick up a match rating of 5.5, the lowest of any Liverpool player on the pitch. Fabinho, who is currently valued at £63 million according to Transfermarkt, returned from a serious ankle injury back in January that kept him out of action for 51 days. Now after his latest performance for the Reds in their FA Cup defeat, the midfielder has become the target for lots of abuse from Liverpool fans on Twitter.
5 is generous Doyley.
Needs to get back to basics and protect his 2 centre halfs.

— Sean (@SkinoMino) March 3, 2020
When's he getting shipped off Ian?

— thomas (@lfcctom) March 3, 2020
Our midfield got ripped today. Fabinho looked like an elephant who couldn't move. Plus Lallana and Jones. The former isn't great at recovering either. Even our CBs. Though VVD had a poor game. Wasn't great against Watford either.

— Falak (@FalakRF) March 3, 2020
What do we think?
Fabinho clearly had a bad day at the office at Stamford Bridge, his match rating proves as such. The hope for the Liverpool fans now would be that he can improve on this poor performance heading into the latter stages of the season.