Fans of Everton have been gushing over Andre Gomes' latest post to Twitter in which he shared a video of his recovery from injury.
On Monday afternoon, the Portuguese midfielder shared the video which detailed his recovery following a fractured and dislocated ankle and also stated 'thank you' to those that had supported him (per Andre Gomes), which fans gushed over.
"Since day one, where all the frustration and sadness took control of me, until the moment of joy and happiness when I came back after 112 days!"

This was my journey and I want to share it with you.

From the bottom of my heart, THANK YOU! ?https://t.co/oiNQTEK0XT

— André Gomes (@aftgomes) March 2, 2020
Champion you la ? proper inspirational to anyone who has suffered any type of injury

— ? (@RichySZN) March 2, 2020
Great to have you back Andre. Onwards and Upwards #NSNO #COYB

— David Hughes (@daveblueallover) March 2, 2020
As Evertonians, we are joyous you are back on the pitch and delighted we could be there yesterday to welcome you back. ONWARD EVERTONIANS #EFC #Everton #NSNO

— Fanscapes (@Fanscapes1) March 2, 2020
Is Andre Gomes the best central midfielder that Carlo Ancelotti has at his disposal?
Yes, he is the best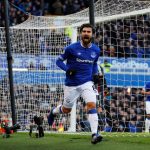 No, there is another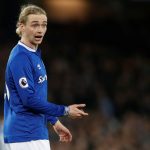 As stated by the former Barcelona man in the post, Gomes made a miraculous recovery to return to action 112 days after originally suffering the injury (per Andre Gomes).
So, following the social media post, fans continued to air their love for their Portuguese midfielder and their amazement at his speedy return from his horror injury.
So glad that you're back. Every evertonian has missed you ?

— Nick (@NickEFC_) March 2, 2020
Wow. Amazing determination. Only a matter of time before you are @Everton captain. Class on and off the park.

— blueboy5_0 (@blueboy5_0) March 2, 2020
Couldnt love you any more @aftgomes – so happy you are healthy and back with a smile on your face. We missed you on the pitch as a player & just as a great person at our club.

— Dave Johnson (@davey10j) March 2, 2020
You will never know how much I love you. Please never leave.

— Oll (@OllieBradley93) March 2, 2020
I'm in bits here! ….it's nothing short of miraculous! And we couldn't love you more, André!! #WelcomeHome

— Cathy McAlle (@CathyMcAlle) March 2, 2020
I've got something in my eye

— Dave McBride (@davemc45) March 2, 2020
What an absolute inspiration you are! Wonderful attitude too! Great to see you back in blue ?

— Stephen Entwistle (@EntyEFC) March 2, 2020
What do we think?
What a fantastically quick recovery that has been from the 26-year-old (per talkSPORT) following the injury against Tottenham Hotspur in early November (per BBC).
As can clearly be seen from the responses from Everton supporters, they were delighted to see the Portuguese middleman back on the Goodison Park pitch so swiftly.