Supporters of Everton have been discussing Leon Osman after the Liverpool Echo shared an article with quotes from the former Toffees player.
On Monday, the Liverpool Echo shared a Twitter post with a link to an article which quoted Osman from an interview with the Sportsman in which he revealed how he and Tony Hibbert departed the Toffees, leaving fans discussing the former duo.
"I would have liked to have had a nice match at Goodison to say my goodbyes, myself and Tony Hibbert who was in the same situation."https://t.co/5VzQSboe6S

— Everton FC News (@LivEchoEFC) March 23, 2020
They deserved better after the great service they provided to EFC.

— Roger Williams (@RogerWi33581994) March 23, 2020
I agree with this, Time Howard was given an overly sentimental send off, yet Leon and Tony, who had been at the club since kids, were ushered out the back door. They deserved better

— mark jonker (@markjonker) March 23, 2020
As a life-long Everton supporter I was so disappointed ( & surprised ) to see the way the club dealt with Ossie! Expected better!!??

— Janet whittaker (@Janetawhitt) March 23, 2020
It may be a Business, as is all top flight football, but there is still room for the personal touch which costs nothing.
I must say i am disappointed in those at the top who treated Leon and Tony merely as commodities to be discarded so ignominiously.

— Charlie COYB (@ccartmelEFC) March 23, 2020
Do you feel like Leon Osman and Tony Hibbert deserved better when they left Everton?
No, it wasn't that bad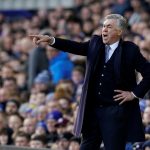 Yes, was a bit classless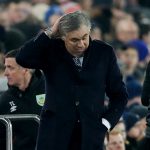 The reaction came after the retired midfielder explained that when he left Everton he was 'sent a text telling him he would no longer be a Blues player' (via Liverpool Echo).
The 38-year-old former Everton man went on to claim that he "would have liked to have had a nice match at Goodison" to say his goodbyes and was "hurt" for a little while by his departure (via Liverpool Echo), although some supporters were sure he did have a testimonial.
He did have a testimonial

— TJ (@tommyjons1) March 23, 2020
I know… Sure i went.. Porto wasnt it? Or one of those type of sides

— Evertonianjamie (@JDGEFC) March 23, 2020
What do we think?
As some supporters suggested, the retired English midfielder did have a testimonial at Goodison Park, a 1-1 draw against Porto in 2014 (per BBC).
However, as he revealed in the interview that his time at the club came to an end after receiving a text over his future in the interview with the Sportsman, the handling of his departure still seems to have lacked class, which most fans recognised.