Adam Pope has claimed that Leeds United are unlikely to appeal Kiko Casilla's eight-game ban.
This comes after an FA panel found him guilty on the balance of probability to have used racist language towards Charlton Athletic's Jonathan Leko during a match in September.
Do you back Casilla in this case?
Yes, I don't believe he said anything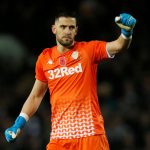 No, the FA have found him guilty he deserves his punishment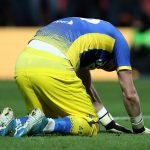 The FA then charged Casilla in November, but nothing happened until his hearing started on 19th February.
It then took the FA nine days to finally conclude that Casilla was guilty, and the Spaniard was handed an eight-game ban.
Pope was then asked why the FA have not released their reasons for banning Casilla, and the BBC man responded by saying that the reasons would be released at some point this week.
He was then asked if the Whites would appeal Casilla's ban, but he dismissed that idea, and it looks as though the former Real Madrid man will be missing until Leeds play Barnsley in mid-April.
What do we think?
Leeds have condemned racism in the game, yet they have stuck by Casilla, and the Spaniard does not think the verdict reflects what actually happened.
Graham Smyth wrote a piece on 20th February about how the FA's process of deciding cases on the balance of probability could leave an unsatisfactory outcome, and judging by Casilla's and Leeds' statements, that is what has happened.
Either way, though, the ban could give Illan Meslier the chance to stake a claim for Leeds' number-one spot, and it will be interesting to see how he does while Casilla sits out.