It was yet another win for Sunderland as Phil Parkinson's side beat Rochdale 3-0. It extends the team's record to seven wins from their last 10 matches. They have now picked up 20 points out of a possible 27 in 2020.
Lynden Gooch was one of the players who fans were raving about after the match. Of the three goals, Gooch scored two. His impact on the game was undeniable.
Not only that, but both of his goals came within 31 minutes of kick-off. With an Eoghan O'Connell own-goal between them, the game was well and truly decided with only half an hour played.
Which player is better?
Lionel Messi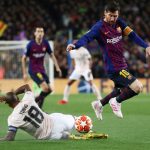 Californian Messi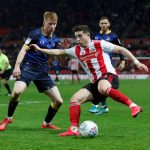 These fans shared their appreciation for Gooch online.
Might as well give him the Ballon d'Or now, save them doing it in December. #safc

— Jordan Ramsey (@RamseySAFC) February 11, 2020
|???????????|
Lynden Gooch is easily
the best player in the
World
|?___?????????|
\ (•?•) /
\ /
—
| |#SAFC

— WonderfulWizardOfOzturk (@ozturkfanclub) February 11, 2020
Easily the worst side to come to the SOL this season, game was never in doubt. First half they got bossed second we didn't pick it up.

Flanagan and Gooch absolutely class yet again, semenyo can offer something different, strikers are still a problem. #SAFC

— Brad (@braddfearnleyy) February 11, 2020
Really got to hope we can keep Maguire and Gooch fit. They are the difference atm #safc

— Andy Atch (@andyatch) February 11, 2020
Lynden Gooch is my guy!! What an immense and important player. I supported him through his bad patch last year because I know what a quality player he is!! So pleased that he's showing it now!! #SAFC

— Daniel (@DanMeister1234) February 11, 2020
Lynden Gooch is on fire! Two goals (one right footed & one left footed) in first 31′ have staked @SunderlandAFC to a 3-0 lead over Rochdale. #SAFC

— T. Frank Gentry (@OnamataFrank28) February 11, 2020
think you made a mistake lad you meant to say Californian Messi

— jake (@safcjake_) February 11, 2020
Californian Messi does it again @LyndenGooch

— F I O N A (@fiona2608) February 11, 2020
Californian messi

— Charlie Thompson (@Charlie65600364) February 11, 2020
What do we think?
Gooch's double takes his seasonal goals tally to nine – with four of those goals having been scored since the turn of the year.
Hopefully, for Sunderland fans, the player can continue scoring for the Black Cats at such an impressive rate. If he can, it will be a massive boost to the side who are hunting for promotion to the Championship.