This week, Daniel Candeias came out in support of his ex-teammate Alfredo Morelos. This came just a few days after Morelos took part in an interview where he called out the Scottish media for their unfair treatment of him. The Colombian claimed that he is misunderstood by many media personnel. Despite this, he claims that he won't be put off playing for Rangers.
Candeias tweeted his support for his teammate, claiming that Morelos just needs to keep doing what he is doing. When Rangers fans saw this message, they were so happy to see Candeias speaking up. Not only do they appreciate the message, but they also think that the player could come back and help out his old team. They would take him back in an instant.
Do you think Daniel Candeias should come back to Rangers?
Yes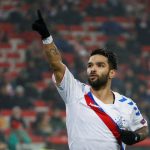 No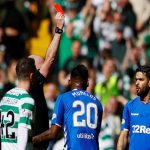 Fancy coming back

— Euan (@RFCEuan_) February 3, 2020
Why O Why did they let Candeias leave – big mistake

— James (@James67443950) February 3, 2020
Can you terminate your contract and come back Danny? Need something instead of Ojo upfront ;-;

— Cameron_1872 (@Cameron_1872) February 3, 2020
Dan…We need a right winger badly

— Scotty T (@ScottyTrfc) February 3, 2020
Hurry up back to Rangers, Candyman. We need you

— RyanClarkKent 1872 (@1872Rck) February 3, 2020
Come back!

— matthew john jenkins (@mambajj) February 3, 2020
Really wish you hadn't left….

— The Brigadier (@Unionist_Ger) February 3, 2020
Just when I thought I was over you, you pull me back in

— Chris McLaughlin (@Chr1sMcLaughlin) February 3, 2020
What do we think?
It appears as though Candeias, who is valued at £900k (as per Transfermarkt), is still a fan favourite at Ibrox, despite not being a Rangers player anymore. Perhaps there is a potential for the winger to make the move back in the future. It is clear from the fans above that not only would they happily take him back, but they also think he would make a significant improvement to the current lineup.