Almost eight years ago to the day, Leeds United appointed Neil Warnock as their manager. The 71-year-old, who most recently managed Cardiff City, lasted little over a year at Elland Road before he and the club parted company.  
At the time of Warnock's departure, Leeds were well adrift of the play-off positions and sat just five points clear of the relegation zone (as per BBC Sport). Neil Redfearn, the club's academy manager at the time, took over for a short period prior to Brian McDermott's appointment.
Was Neil Warnock solely to blame for the lack of success during his tenure?
Yes No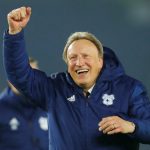 As fans remembered the day Warnock became their boss, the feeling appeared to be a rather negative one across the fanbase, judging by these comments.
He never should have had leeds on his cv

— Bigal (@Bigal86673780) February 18, 2020
He only came to destroy the club!

— Rob Withey (@rob1liner) February 18, 2020
Remember when he swapped Becchio for Steve Morrison and proclaimed he would become a Leeds legend? Bad times.

— Craig Lightowler (@CraigLights) February 18, 2020
The term – "Keep your friends close and YOUR ENEMIES closer" was applied here Me thinks ..
He always hated us …

— Northern Line Racing (@NorthernLine1) February 18, 2020
I dislike that man so much. He was a fraud.

— Kieran Farrell (@KieranMFarrell) February 19, 2020
— Darren John Young (@DarrenJohnYoung) February 18, 2020
What do we think?
Warnock took charge of 62 Leeds United games during his time in West Yorkshire. During that period, he won 23 games, drew 14 and lost 25. He used a total of 46 different players and averaged 1.34 points per match (as per Transfermarkt.co.uk).
It's safe to say, based on the replies, the club's supporters were pleased to see the back of Warnock and believe the club have moved on significantly since then, and we tend to agree that it's a period in Leeds' recent history that is best forgotten.