A lot of Leeds United fans have flocked to a post about the rise of Kalvin Phillips from White Answers on Twitter.
The tweet claims that before Bielsa arrived at Elland Road, Phillips was valued at £600k, and fans demanded better of him.
Is Phillips Leeds' most improved player?
Yes, he has come on leaps and bounds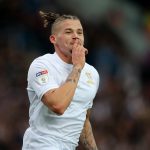 No, others have become better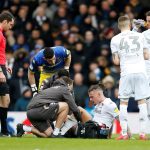 However, fast forward to February 2020 and the tweet claims that Phillips is worth £30m, is the Championship's best defensive midfielder and is about to receive an England call-up.
This tweet has gathered a lot of replies from many Leeds fans who are praising Bielsa for the work he has done with Phillips and others.
Kalvin Phillips 2018, pre-Bielsa: No clear position, £600k-rated average Championship player. Fans demanding better

Kalvin Phillips 2020, after some El Loco magic: £30m-rated, best defensive midfielder in the league. Reports of imminent England call-up

Some transformation #LUFC

— White Answers (@whiteanswers) February 25, 2020
unbelievable the transformation…..in 2018 he was more like the new Alex mowatt than the Yorkshire pirlo

— neil blackman (@natt1matt) February 25, 2020
It's easy to forget the meteoric rise of most this squad and how good/poor they were when Marcelo took over compared to now, not only has he transformed the team he's fast tracked many of their careers along the way to heights some may never have otherwise achieved

— DemonswithRyu ? ??????? (@DemonswithR) February 25, 2020
Don't want to sell him. But I reck we could get more than £30m in the transfer market as it is now. Still find it odd we have a player on our books that would bring nearly a years revenue if sold.

— Jolyon Smalley (@jolyon_smalley) February 26, 2020
The Bielsa effect – first season he has pretty much the same team as previous managers and has never been out of the top 6.

— chipped sky-boxes (@chippedskyboxes) February 25, 2020
And people question whether Bielsa and his team are worth the 6m salary ?

— Jack Hayes (@Hazy42) February 25, 2020
When did he play terrible at cdm before bielsa he clearly had a position imo he was just used very poorly cause he had legs up top

— Glenn Metcalfe (@GMet22) February 26, 2020
*beat English defensive midfielder

— Jono Bradley (@niijonodhg) February 25, 2020
I tweeted on here before Bielsa's first game had even kicked off that the improvement in players would fund his and his staff's "big" wage many times over.

— Ash Cook (@ashcook4) February 25, 2020
What do we think?
In February 2018, the 24-year-old was valued at £4.5m by Transfermarkt, and now he is rated at £9.9m by the same site.
However, there were reports in the summer that the Whites did indeed value Phillips at £30m.
Gareth Southgate watched Phillips during the Whites' 2-0 defeat to Sheffield Wednesday, where he earned a 7.12/10 rating from WhoScored. Phillips was then sent off in his next game against QPR.
However, since he has returned from his ban, he has impressed against Brentford, Bristol City and Reading, as per the Yorkshire Evening Post.
So maybe if he keeps this form up, an England cap is not far away.
Leeds fans are right to be happy with Bielsa, though, because he recognised that changing Phillips' position would get the best out of him, and the Whites are now benefitting from that tactical switch.