A lot of Leeds United fans are fuming with Graham Smyth's update on the Kiko Casilla racism case.
The Yorkshire Evening Post reporter was asked if he had heard anything on Casilla's hearing, but Smyth said he had heard nothing, and the FA are unable to provide a timescale for a verdict.
Do you think the FA will ban Casilla?
Yes, they are just waiting for the right time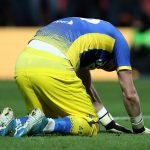 No, they clearly don't have the evidence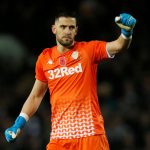 Smyth, therefore, thinks that the Spaniard will be allowed to play in Saturday's game against Hull City.
This has annoyed these Leeds fans who cannot believe it is taking so long.
No word. FA unable to provide updates on the timescale for a verdict. I suspect that unless a verdict is reached before the weekend and a ban is the outcome, Casilla will play on Saturday, given that he was able to play and make saves last night. https://t.co/dwQPJlZq2D

— Graham Smyth (@GrahamSmyth) February 27, 2020
They just want it hanging over his head for as long as possible to affect leeds.

— mightywhites#lufc?? (@Bishop_Heahmund) February 27, 2020
This is appaulling on so many levels. Whether he did or didn't this simply isn't right.

— Darren Metcalfe (@darren_metcalfe) February 27, 2020
I'm old enough to remember when the FA told Popey a verdict would be delivered last Thursday. Shocking lack of transparency.

— WJ (@jessop_william) February 27, 2020
It is a farce.

— Garry Pierrepont (@Weysider) February 27, 2020
Its becoming a bit of a joke now though isn't it, said we'd have verdict by last week, it isn't fair.. it's been going on since September and I know that's our fault for throwing so many character references etc, but it's clearly affecting him. Needs to be decided.

— Ashleigh (@ashlaurenn_) February 27, 2020
Unbelievable how long this is taking.

— nigel harris (@nigelharris101) February 28, 2020
What do we think?
Adam Pope put out a tweet on the 19th saying that Casilla's hearing had started.
We are now well over a week since then, and still, the FA have said nothing.
This could be bad for both Casilla and Jonathan Leko – as they both are still unsure of the outcome.
Casilla was charged with using racist language in November, and he has had those accusations hanging over his head this entire time.
The FA need to release their verdict so that the situation can be resolved.