A lot of Leeds United fans have flocked to Phil Hay's tweet about the FA punishing Victor Orta and James Mooney.
The pair were charged by the FA last week after they confronted the referee during the Whites' 3-2 win over Millwall.
Was this an over the top punishment from the FA?
Yes, considering the referee was not punished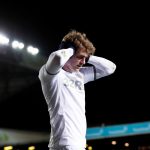 No, why were they even in the tunnel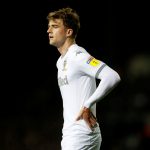 Leeds were trailing 2-0 at the break, and the referee made two decisions that Mooney and Orta took exception to.
This has now resulted in a one-match stadium ban for both of them, along with a £2,000 fine for Orta and a £700 fine for Mooney.
The news of this punishment has not gone down well with these Leeds fans, who feel the referee should have been punished as well.
Leeds United director of football Victor Orta and head of communications James Mooney both given one-game stadium bans for misconduct relating to the match between Leeds and Millwall last week. Orta also fined £2k. Mooney fined £700. #lufc

— Phil Hay (@PhilHay_) February 6, 2020
Ridiculous- wonder what personnel at other clubs would get fined ??????

— Alexandra Myers (@AlexandraMyers2) February 6, 2020
Easy way to avoid this is to employ better quality officials cos the current standard is abysmal

— Adam (@AJStead87) February 6, 2020
Nearly £3k between them. And the referee and his staff get away with a horrific performance.

— Le Shift (@BatesyV3) February 6, 2020
Such a joke, ref gets away with it though.

— RELEASE BIG KEV (@Elliott_LUFCx) February 6, 2020
I'd call that value for money, well worth the expense! About time someone spoke up instead of just accepting poor refs.

— John (@John90459084) February 6, 2020
Other Whites supporters wanted a longer ban for Orta.
Can't orta get a lifetime ban? He is an embarrassment

— BBBBBBBielsa (@robhlufc) February 6, 2020
I doubt a Director of Football would be charging down to the tunnel to have a go at an official. Most of them seem to have a bit more decorum. The guy is a man child, have you not watched he Prime series?

— Lee Charleton (@LeeCharleton) February 6, 2020
What do we think?
It seems that Orta and Mooney let their frustrations get the better of them, and the FA has appropriately punished both.
However, two of the decisions that the referee made in that first half were shocking.
The first was a blatant corner for Leeds that wasn't given (0:27), and then before Millwall's second goal, the ball clearly went out for a throw-in to Leeds (1:00), but play continued and the Lions won a penalty – which they duly scored. (1:26)
It is no wonder that Orta and Mooney were so annoyed.