Some Celtic fans have reacted to Scott Sinclair's latest comments about his time at Parkhead and his January move to Preston.
Sinclair was recently talking to BBC Sport in a recent interview where he revealed that being relegated to the club's bench this season was 'hard to take' for him. He also said that he had to 'stay professional' during that phase at Parkhead and it was a 'tough' time.
Was the club wrong to sell Sinclair?
Yes, he was too good to be sold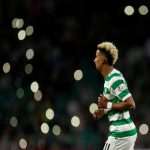 No, he deserved to leave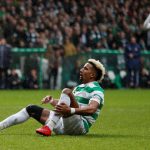 A Celtic fan discussed Sinclair's comments on Twitter, criticising the former striker as many Hoops fans reacted. They made their opinions very clear.
He became a one-trick pony; predictable and easily robbed imo. Good servant but time was defo up.

—Celtic (@Con_Shaunnery) February 8, 2020
Bang on. Turned in to a zero-trick pony against some of the dross of the SPL.

— Paul McGuire (@paulconmcguire) February 8, 2020
Why not ? He was reserve level getting top wages

— mick rooney (@mickr48) February 8, 2020
He fell below par, that's why he was punted

— Republic of Food (@NiadhMcaoidh) February 8, 2020
100% agree he was rank rotten for 18 months. He became a five a side player too many fans looking through the green tinted specs.

— Rick (@Rick33889733) February 9, 2020
Poor show. Felt bad for him but not any more.

— Michael Carruth (@Floydianpink) February 9, 2020
@BBCMOTD Well said, pal. Too many Tims with short memories. Yes, will be fondly remembered, but club made right decision.

— Celtic Symphony (@DM8883) February 8, 2020
Sinclair recently joined Preston from the Hoops in January as he signed a two-and-a-half-year deal at Deepdale.
Before leaving Parkhead, Sinclair had made only seven appearances in all competitions this season, scoring only two goals and playing just twice in the Premiership, featuring for 17 minutes in the league.
Since joining Preston, he has made five appearances in the Championship and has one goal to his name already.
What do we think?
The stats show how Sinclair's numbers dipped from last season onwards. In the 2017/18 season, he contributed to 35 goals in 55 appearances for the club. But in the 2018/19  campaign, he had a say in just 23 goals in 55 games. That backs up the claim that Sinclair was possibly declining and Celtic perhaps did the right thing to move him on this January.