Some Celtic fans have given their opinion about the latest update involving the club's winger Marian Shved and the club's Europa League squad.
The Hoops had to submit their squad for the knockout stages of the Europa League. Neil Lennon was asked about it and he revealed that Shved may be replaced in their European squad. The former Bolton Wanderers manager also told Celtic TV (via Celtsarehere) that the winger is 'struggling with English' and he isn't at the 'same level' as the rest of the side.
Should Shved get loaned out?
Would do him a lot of good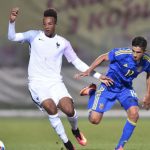 Let Lennon develop him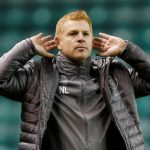 Lennon has said that while Shved is a 'talented' player, he is still taking some time to adapt.
Hoops fans discussed the decision to omit Shved on Twitter. Here's what some had to say:
We've just signed two boys that had interpreters doing their interviews.

So much for flying in Dubai…

— Liam (@LK95_) February 4, 2020
Clearly not as good as YouTube makes out

— James Hay (@jameshay1888) February 4, 2020
You'd think Celtic, having spent a couple million on the boy, would pony up £25 per hour for an interpreter

— Matt Evans (@SkylandsCSC) February 4, 2020
People forget he struggled at Sevilla as well and had to head back home. It's maybe an issue with himself, that he has to overcome. That said, I feel the odd appearance here and there would do his confidence the world of good.

— Ryan McMullan (@mr_mcmullan) February 4, 2020
100% dont see "struggled with english" as an issue. as for training you would think giving the boy some game time would get his spirits up. seems a strange thing all together

— Gaz (@gaz8467) February 4, 2020
Due diligence done on that signing then.

— Alby (@AlanYou23467358) February 4, 2020
Celtic signed Shved in the winter of 2019 from Ukrainian side Karpaty Lviv. He had signed a four-and-a-half-year contract with the club, becoming the first-ever Ukrainian player to play for the Parkhead-based side. But he had spent the rest of the 2018-19 season back at his former club.
Last season, he was a regular for Lviv in all competitions. He made 26 appearances in all competitions for the club and found the back of the net 15 times, racking up a tally of four assists. 12 of those games had come in a centre-forward position, while eight came in his preferred position on the right wing.
This season though, he has made only two appearances in all competitions for the Hoops. One of them has come in the Premiership, with the other coming in the Champions League qualifying stages.
What do we think?
In a situation like this, fans have to trust what Lennon says. He knows the state of play behind the scenes and he is just looking to give Shved regular football at the right time.