Supporters of Wolverhampton Wanderers have been reacting to a post from Joe Edwards which shared a protest against VAR which Wolves fans have been urged to partake in.
On Tuesday night, the Express and Star reporter shared an article in which @FansParliment urged the Molineux faithful to turn their back on VAR whenever it is in operation (as per Joe Edwards), which some fans loved the idea of.
Are you fed up of VAR? Well, it turns out the @FansParliament are too. They're urging Wolves fans to join their campaign and turn their backs on the controversial technology, which has cost Nuno's side four league goals this season. Thoughts? #wwfc https://t.co/jTrG50ka0h

— Joe Edwards (@JoeEdwards_Star) February 18, 2020
?? yes

— ?????? (@ItsRobbieAyit) February 18, 2020
Worst thing to happen to football

— phil morgan (@philmorgan7) February 19, 2020
Support the protests. Stockley Park are trying to tell us that inconclusive pictures are incontrovertible evidence. Technology is not accurate enough. VAR personnel are just giving another opinion to the onfield referee. Referee should be encouraged to check his own decision.

— Dickie Gorton (@DickieGorton) February 19, 2020
Will you be supporting the protest against VAR at Wolves games from now on?
Yes, it's a great idea, something must be done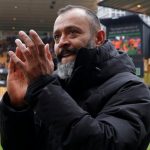 No, it's a silly idea that nothing will come from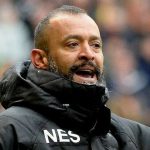 The video assistant referee (VAR) most recently sparked fury amongst Wolves supporters in the clash against Leicester City, after Willy Boly's goal was chalked off due to Pedro Neto's heel being offside (per BBC).
However, while some fans were whole-heartedly supporting the protest on the game's new technology, other fans felt that the supposed protest would appear 'pathetic'.
The most tin pot pathetic thing ever. Makes up look like mugs. Are they going to do this for every game from now to eternity? VAR is going nowhere

— Stu (@Stuj4z) February 18, 2020
What's the point? VAR is a good concept but poorly executed by the Premier League. Needs to be adapted to benefit the attackers instead of the defenders and it's so easy to do so

— Josh (@_JoshWWFC_) February 18, 2020
I'm afraid large banners that the TV picks up are far better – they barely communicate what is happening with VAR anyway, so there's nothing to turn our backs on.

— Ade (???) ? (@AdeTWG) February 18, 2020
Please don't push this nonsense Joe. Everyone knows VAR is a mess and Wolves will be a laughing stock with gimmicks like this.

— Rob Cross (@robcross82) February 19, 2020
What do we think?
This one appears to have caused quite the divide amongst Wolves supporters, as can be judged from the responses, with some fully behind the idea and others believing that it will do little to help.
If there is one thing that is for certain, it is that VAR is causing widespread controversy and the majority of fans are unhappy (via The Mirror), so, it appears that most supporters feel that something must be done.