Supporters of West Ham United have reacted to the news that there will be a new seating system in the North and South stands at the London Stadium.
According to the Hammers, the Arena Events Group have been appointed to develop the new seating system which will see the goal ends of the ground squared off (via West Ham News), which had some fans concerned.
West Ham have announced this morning that Arena Events Group will be developing the new "seating system" in the north and south stands (the squaring off of them) and aim to install them this summer. pic.twitter.com/RJppURsQqa

— West Ham News (@whufc_news) February 4, 2020
too little too late.

— KJ (@KJO59) February 4, 2020
Gonna still involve scaffolding and bricks being put under supports? Or has our 'state of the art' system been improved?

— Mustrum Ridcully (@kirok1) February 4, 2020
Ready for the 2036 season

— Jamie Penfold ? (@jamie_penfold) February 5, 2020
This is a joke a disgrace .
We will in the championship and half our squad will be gone . We will be a mid table team at best in the championship. Worry about the team and coaches first before anything .
We are now second favourite to go down @davidgold

— Damion Waters (@WatersDamion) February 4, 2020
Would you be pleased to see the London Stadium have a more traditional look to it?
No, it's a complete waste of time and money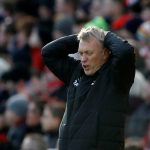 Yes, it sounds like it will be a great idea for us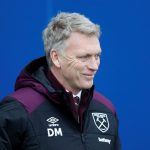 The aim of the move is to bring fans closer to the pitch and, according to the report, there will be 'many by more than four meters' and will look like 'a more traditional stadium configuration' (as per West Ham).
However, with results on the pitch not going the way of David Moyes' side (per BBC) and the club sat in the relegation zone (as per BBC), fans had more pressing concerns.
your not kidding as a fellow hammer myself i think it is a complete waste of money !!!!!!!!!!!!!!!

— phlip (@Ellison39Phlip) February 4, 2020
Squared off empty seats in the championship

— Martin Blow (@Blowmonkey1) February 4, 2020
Too much too little too late ! With us possibly facing Millwall next season you might want to rethink that idea now ??

— West Ham Ironess (@IronessWest) February 4, 2020
Knock the place down and start again – it's the only option!!

— Jon McDonald (@JonMc83) February 4, 2020
What do we think?
Ever since the club moved to the London Stadium, supporters have complained about the ground (as per The Guardian), now, the club is trying to resolve one of the main issues, however, supporters still do not seem appeased.
There is a lot for fans to complain about at the moment (as per Daily Mail) but this one seems like it should be a positive.