Some Tottenham Hotspur fans have reacted to the comments of Zenit St. Petersburg striker Artem Dzyuba and how Spurs supposedly wanted to sign him.
The Russian striker was recently talking to Russia 24 (via the Daily Mail) and he opened up about how Spurs had made an offer to Zenit for him. He revealed that 'people contacted' him when Harry Kane sustained his hamstring injury, but he went on to say that Spurs would have been 'more insistent' if a move was ever likely to happen.
Would Dzyuba have been a good Kane back-up?
Yes, he fits right in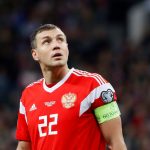 Don't want him here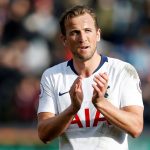 When Ricky Sacks and TalkingTHFC relayed the news to Twitter, many Tottenham fans reacted to it. They're divided about whether they should've signed the 31-year-old in January.
We don't know who you are, mate

— Max Everson (@Maxelaar) February 11, 2020
No need

— Billy Blue (@BillyYBlue) February 11, 2020
Clearly we're better off without a target man

— Nkumbu ?? (@thfc_nkumbu) February 11, 2020
Then my dream would have came true.

— piRah dE (@PirahDe) February 11, 2020
issue with russian players is that the russian state makes it very difficult to buy them from the russian league. Too much money and hassle for levy, what a cracking player he wouldve been for us tho.

— ???? (@dinkoLikesWed) February 11, 2020
Oh he's a baller, get him

— Joseph Leichweiser (@sevenyzee) February 11, 2020
Thought he looked good at the World Cup and has many years UCL experience too

— gareth steen (@gareth_steen) February 11, 2020
So far this season, the Russian international has made 26 appearances in all competitions for Zenit. He has racked up a tally of 13 goals and also has 11 assists to his name. In the Russian League, he has had a direct hand in 20 goals within just 19 games.
Dzyuba is already a regular for the Russian national team. He has made as many as 42 appearances for them, scoring a total of 24 goals and picking up 13 assists.
What do we think?
As per Understat, Dzyuba has out-performed his expected goals ratio by 0.92 this season and exceeded his assist equivalent by 2.85. It shows that he isn't just a goalscorer, he is a creative player as well. At the age of 31, he could have been a short-term option as back-up to Kane and got some crucial goals for Spurs.