Spurs fans have been reacting to some quotes from TalkSPORT's Tony Cascarino regarding Jose Mourinho's tactics in the 1-0 defeat to RB Leipzig in the Champions League. 
The North London club will travel to the Red Bull Arena with a first-leg deficit after Timo Werner's penalty proved the difference on Wednesday night, and Mourinho's tactics have since come under some serious criticism. The latest pundit to discuss the Portuguese manager's tactics is TalkSPORT's Tony Cascarino, who suggested that Julian Nagelsmann's Leipzig side showed that Mourinho is being left behind.
He said (via The Spurs Web): "Jose offered very little in tactics yesterday. He's been left behind."
Mourinho has won trophies wherever he has gone in his career, but after being sacked by Manchester United in 2018, the world-renowned manager seems to have come under a lot of stick, and after Spurs' latest defeat in the Champions League, it seems as if a lot of people, such as Cascarino, feel as if the 57-year-old is past his best.
Is Mourinho past his best?
Yes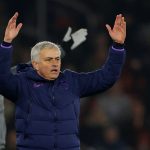 No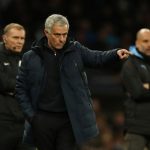 Reaction from Spurs fans to Cascarino's quotes on Mourinho can be seen in the tweets below.
Its not Joses fault if we have two tired wingers upfront because our squad depth is so small

— Rasmus (@RasmusCOYS) February 20, 2020
Utter tosh. Tactics don't change. Press, shape, defending, passing. Players need to want it. They need heart, desire, a fighting spirit. Spurs showed none of that for 75 mins against Leipzig. It's not Jose's fault he just doesn't have any leaders on the pitch.

— Jamie Robinson (@JamieR1882) February 20, 2020
Cascarino is a bully. Just ask his mrs

— kev_simmonds (@SimmondsKev) February 21, 2020
Completely clueless.

— "Stevie Wonder!" (@StevieBergyid) February 20, 2020
Being left behind.. This started with the Man City v Man U match ups and the view that Pep "the Messiah" reinvented football and all that went before was antiquated, including Mou. It's Nonsense. Jose will prove the doubters wrong. As for Pep, look at his CL record without Messi.

— Brian Long (@supiebrian) February 21, 2020
This is rubbish, you don't win what he has without being tactically aware.

— Ashley Braunton (@Asherzzz87) February 20, 2020
Left behind where???? Absolutely ridiculous!!! He's been in charge how long?? Despite all the injuries he's still pushing through steadily He wasn't left behind when he took spurs form 14th to 5th? Jose is the only manager that can't lose its just sad how much hate he gets

— G POWER 2.0 (@KwasiSwatson) February 20, 2020
He couldn't pick the team he wanted to play because there are too many top players injured. A full strength team may have done better.

— patricia perry (@lennysmum) February 20, 2020
These Spurs fans clearly don't agree with Cascarino's quotes on Mourinho and feel that the Portuguese manager would be doing a lot better if it wasn't for the injuries to Harry Kane, Heung-Min Son and Moussa Sissoko.
What do we think?
Considering the problems (such as injuries) that Mourinho has had to deal with since taking charge at Spurs, it is difficult to criticise his achievements at this point. The North London club are still in the Champions League, FA Cup and are in the running for a top-four finish.