Spurs fans have been frustrated to hear some quotes from on-loan Newcastle United man Danny Rose about his time working under Jose Mourinho. 
The 29-year-old joined Steve Bruce's side on loan during the January transfer window after seeing his game time significantly decrease under Mourinho; as he made just five appearances under the Portuguese boss after his appointment in November. This led to a reported fall-out between the two, so it was no surprise to see him depart the club, despite fellow left-back Ben Davies being injured at the time.
The England international has now hit out at Mourinho's management style, saying: "The last three months has been a situation that I have not had since I was 18 or 19 under Harry Redknapp" per Daily Mirror via LastWordonSpurs. So far at the Tyneside club, Rose has made just one start, earning a disappointing 6.13 rating in Newcastle's 4-0 defeat to Arsenal.
Do you think Rose will ever play for Spurs again?
Yes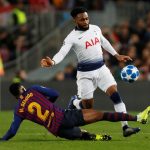 No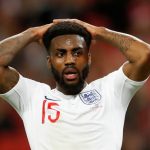 Reaction from Spurs fans to Rose's quotes can be seen in the tweets below.
he just can't move on can he?……His first game for Newcastle he loses 4-0 !!!

— Mark Newell (@bahamaboom) February 21, 2020
Seems completely oblivious to the fact that he brought that on himself

— Tom (@tomcoates_1882) February 21, 2020
His abilities had slipped and his loose lips did not serve him or the club well either. Hopefully, someone will buy him in the summer. Love all the good work and spirit he has shown over the years but he needed to go.

— Aaron Pitters(@aaronpitters) February 21, 2020
I knew he'd start running his mouth. Can't accept he's not played well in years now. pic.twitter.com/gkuA7U3TRb

— ap (@otheranthony) February 21, 2020
After seeing his performance against arsenal, it's safe to say he's finished
The best players in the world are arrogant but they turn up

— The Duke of Ekpoma (@dayvid_d_taylor) February 21, 2020
Should've kept his mouth shut and worked harder

— Isfi (@Isfi29) February 21, 2020
These Spurs fans clearly weren't happy with Rose's quotes and wish that he would move on from the club.
What do we think?
Rose has gained a bit of a reputation for speaking poorly of Spurs in recent years, for example when he reassured fans that he would be running down his contract with the club and after his latest quotes, it seems unlikely that the 29-year-old will make another appearance at the North London club.