These Southampton fans have been having fun describing West Bromwich Albion striker Charlie Austin on a recent Twitter post.
Austin, who is valued at £4.5 million (as per Transfermarkt), was recently in the centre of controversy after the Englishman had publicly slammed Southampton fans on Twitter. This led to the Football Association asking the striker to explain the comments he had made on social media.
Does Austin deserve to get banned by the FA?
Absolutely, he deserves that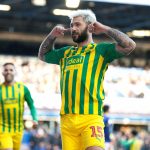 That will be too harsh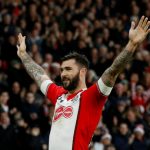 With that in mind, a Saints-related page 'Southampton News' asked many of the club's fans to describe the West Bromwich Albion man – with wrong answers only. The St. Mary's faithful obliged by mocking their former striker.
Southampton legend x

— Ewan White (@ewanwhite1999) February 18, 2020
A striker who managed more than 2 goals in 25 games last season.

— (@GulyFC) February 18, 2020
A very understated, true professional with an emphatic goal scoring record in the premier league.

— The Saint (@thesotonsaint) February 18, 2020
a humble, intelligent man who was the best player during his spell at #saintsfc

— Nick (@saintsnick21) February 18, 2020
The best if not greatest ever player for Southampton !

— markhorey (@markhorey3) February 18, 2020
A man that is not at all prone too emotional outburst while using social media. Very level headed.

— Le Tissiers Fist! (@dill3nger) February 18, 2020
West Brom signed Austin in the summer for a £4 million fee. This season, he has made 28 appearances in all competitions for the club and has a tally of nine goals.
He was at Southampton from January 2016 before his summer sale and during this time, he made a total of 81 appearances in all competitions for the Saints. He scored 20 goals and racked up four assists as well.
What do we think?
While it is arguable whether Austin should have abused Saints fans like he did, he perhaps deserves treatment like this. And Southampton fans have every right to poke fun at him in this manner.