Some Southampton fans have reacted to journalist Alex Crook's tweet about why Manchester United should sign James Ward-Prowse to improve their threat from set-pieces.
United beat Chelsea 2-0 in the Premier League on Monday thanks to goals from Anthony Martial and Harry Maguire. Ole Gunnar Solskjaer's men are now seventh in the league and now only three points behind the Blues in the table.
Is Ward-Prowse better at corners than Bruno Fernandes?
Bruno is much better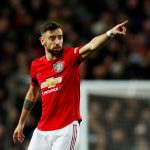 JWP is the real deal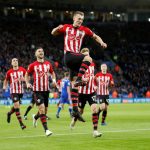 During the game, Alex Crook tweeted about United. He said that United need to sign James Ward-Prowse to profit more from set-pieces.
We need no help from you touting our players thank you lol

— Alan Hankin (@hanks12) February 17, 2020
Behave!

— Jason Lawson (@jase1962) February 17, 2020
Look, we have had enough trouble holding on to our best players over the years, so please, do us a favour, stop right there. Man U can afford to buy a player from other bigger clubs.

— Caroline Emerson (@SoftSallySaint) February 17, 2020
Behave !

— Paul Stewart Gallery (@pstewartgallery) February 17, 2020
Sod off!

— Spencer Houghton (@SpencerHoughts) February 17, 2020
Very unprofessional from someone who's supposed to be a a impartial reporter keep your stupid thoughts to yourself my club #SaintsFC have been pillaged enough from by the media and the so called big clubs typical @talkSPORT reporter just call the game

— Lindford Wmc Darts (@lindfordarts180) February 17, 2020
Ward-Prowse has been a regular for the Saints this season. He has made 32 appearances in all competitions, scoring four times and racking up just as many assists.
As per Whoscored, he's had the highest average match rating for the club this season – 7.06. He has completed 1.6 key passes per game – the highest at the club. He has also won the second-highest number of tackles per game as well, making 2.5 per game.
What do we think?
United might not need Ward-Prowse for delivering set-pieces, considering Bruno Fernandes got an assist for Maguire's header at Stamford Bridge. Having said that, Ward-Prowse's potential impact can't be downplayed judging from the aforementioned Whoscored stats.