Some Southampton fans have been left excited by the latest injury news involving the club's midfield star James Ward-Prowse.
Southampton released an update about the situation of Ward-Prowse, saying that Ralph Hasenhuttl is 'hopeful' that the midfielder will be fit for the upcoming weekend's action. The club also published an article saying that Ward-Prowse is back in training ahead of the game against Burnley.
Who's had a better season: Ings or Ward-Prowse?
Ward-Prowse surely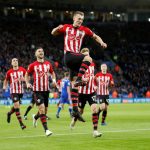 Ings obviously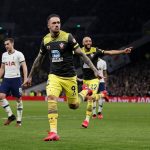 When the club posted these updates on social media, many Southampton fans were left encouraged and excited by Ward-Prowse's return to fitness.
I hope he plays in midfield as well as he was on good form.

— Matt (@upthesaints) February 13, 2020
Fingers crossed he is 100% for Saturday.

— Sheldon Cole BA FCA CTA (@sheldoncole) February 13, 2020
Great to see the machine back. That blow must have just deflected off his iron kneecap.

— Xander King (@madeking) February 13, 2020
I wonder who will be in @Prowsey16 pocket this week!!! pic.twitter.com/1596GbvDs2

— Andy Aldworth (@aldworth_andy) February 13, 2020
Journalist Adam Blackmore also posted the same update and he too left the Saints fans elated.
That would be good news on two counts

— Andy Pickles (@AndyJPickles) February 13, 2020
Massive LOL at all the Palace fans who were celebrating a potentially horrendous injury. He's not even playing Palace and still beating them
— Joe Ferrett (@joeferrett) February 13, 2020
Ward-Prowse had sustained a knee injury in the club's 3-2 loss to Tottenham in the FA fourth-round replay. Southampton have not played since due to the Premier League's winter break.
So far this season, he has made 25 appearances in the Premier League for the Saints. He has racked up scored four times and has two assists in the league, also getting a couple of assists in the League Cup.
What do we think?
Ward-Prowse's return will be a huge boost for Southampton as the Englishman has picked up the highest individual rating for the club this season (7.08), as per Whoscored. He has come up with 1.6 key passes per game – the highest in the side – and also has 2.6 tackles per game, which is the club's second-highest tally this season. All this shows the value he carries for the team.