A lot of Newcastle United fans have responded to a tweet from The Chronicle asking them what they thought of Sean Longstaff's display against Oxford United in midweek.
The 22-year-old scored his first goal of the season during the Toon's 3-2 win over Oxford in the FA Cup, and he turned in one of his best performances so far, receiving a 7/10 rating from the Chronicle.
Can this be the turning point in Sean Longstaff's season?
Yes, he will kick on now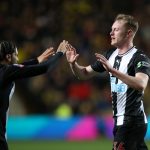 No, was just Oxford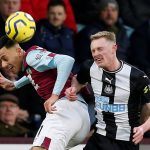 Compare this to his average rating of 6.32 from WhoScored, and it is clear to see that the older of the two Longstaff brothers played well on Tuesday night.
However, his performance has received a mixed reception from these Toon fans – despite these supporters thinking the 22-year-old played well.
Were you impressed with Sean Longstaff last night? #NUFC https://t.co/YQSLaITI9O

— The Chronicle (@ChronicleNUFC) February 5, 2020
Very impressed, looks so much more natural there where he can actually see the opponents box. Please just sort both their contracts out

— Luxfordinho (@Luxfordinho) February 5, 2020
Steady performance, brilliant goal

— paul (@PaulDav86486288) February 5, 2020
He ran his socks off. Well done

— Mohamed Alfie (@alfieappy) February 5, 2020
Was miles better. Ano it's only oxford but it was only oxford when we were awful in 0.0 at home. Sean Longstaff was unreal and joelinton had the supports he needs

— Thomas Lowes (@ThomasLowes11) February 5, 2020
It was league 1 but best he is played by a country mile this season. Full of quality ?

— Nufc42 (@nufc42) February 5, 2020
Longstaff was our best player and also got the assist for joelinton. Ratings are balls

— Ruairi Rylands (@RuairiRylands) February 4, 2020
What do we think?
Sean Longstaff, who is valued at £19.8m by Transfermarkt, has struggled this season, though his performance against Manchester United in October, saw him receive a season-high match rating in the Premier League from WhoScored of 7.79/10.
On Tuesday, he played well. His goal was a classy finish from the edge of the box after Joelinton had set him up. (0:12)
Then in the 30th minute, he picked up the ball from a tackle by Miguel Almiron and lofted a delightful ball through for Joelinton, and the Brazilian raced through and slotted home. (0:42)
Although he was playing against League One opposition, he should take great confidence from his performance and hopefully build on it for the rest of the season.