A lot of Newcastle United fans are talking about Joelinton's latest performance for Newcastle.
The Brazilian went another Premier League game without scoring extending his goal drought to 22 matches, but the underlying stats showed that he actually had a pretty good game.
Was Joelinton that bad on Saturday?
Yes, he was awful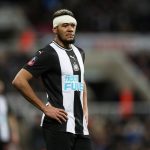 No, others were worse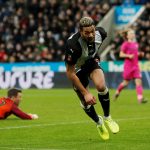 Joelinton won nine of his 11 aerial duels, completed two out of two of his dribbles, created two chances, and he had one shot on target.
However, this isn't enough for these Toon fans who want to see more from Joelinton.
joelinton vs norwich (h)

– 9/11 aerial duels won (most in game)
– 2/2 dribbles completed
– 2 chances created
– 1 shot on target
– most tackles/interceptions by an attacker in game
– isolated week in week out.

scapegoat?? pic.twitter.com/CGskNlxW7K

— max (shxlvey suspended) (@shxlvey_) February 2, 2020
I've been trying to defend him but his movement has been dreadful. There was more than one occasion where we had the ball in attacking areas and he just stood still next to a defender who was touch tight. He may be isolated but Rondon flourished in that role last season.

— Jack Evans (@JackOssieEvans) February 2, 2020
Joelinton is not fit to be the number 9. Rip that shirt of his back.

— Alan McFadden (@McFaddenAlan83) February 2, 2020
Who scouted Joelinton and thought paying £40 million was a good idea. He couldn't score in the championship. Doesn't deserve to wear the shirt, let alone the iconic no 9. #nufc

— Scott Thirtle (@ThirtlesHead) February 2, 2020
For me harsh on miggy and al ,its the tactics hes playing and joelinton doesnt look a league one player no matter what system we play,hes awful

— neil rowan (@RowanNeil) February 2, 2020
Wow a shot on target! That's amazing…. well worth the £40 million then, wow,, glad I just got a pair of his boots then for a fiver on eBay. They'll be worth more now. pic.twitter.com/soOUbB2TLv

— prime iptv (the best around. #iptv) (@ayepeatv) February 2, 2020
@PeteGravesSky has the question ever been asked…. How was the purchase on joelinton processed? Who authorised £40million on a player with such a poor career record? I think there is business outside of football involved… #ashleyisacrook

— Tom Dempsey (@d3m953y) February 2, 2020
What do we think?
Joelinton had Newcastle's best chance of the game on Saturday when he saw his header saved brilliantly by Tim Krul. (0:52)
Apart from that, he did not have a chance, but what more can he do when Newcastle create an opportunity per game for him?
The former Hoffenheim striker, who is valued at £27m by Transfermarkt, cost the Toon £40m in the summer and has struggled in front of goal, but he has proved his worth in other areas.