Lee Clark believes that it is "absolutely crucial" that Newcastle United tie Matty Longstaff down to a new contract.
The former Magpie believes that the club have been crying out for local lads and that Steve Bruce is willing to play these local lads ahead of senior players.
Here's what he had to say:
"It's absolutely crucial the club tie down Matty Longstaff to a new contract,"
"The club have been crying out for local lads who have come through from the academy, and there is now a manager in place who is prepared to play the youngsters, even above the senior players, and not wait for his hand to be forced through injuries or suspensions.
"The academy is appreciative of that and the young players can see that there will be opportunities given. And the two boys, Sean as well, have come in and are two completely different types of players, but have done terrifically well in their own right.
"And I think it is massive for the club to keep them on board, get them settled and make them part of the future, because good young players are hard to come by, and especially local players."
Is Lee Clark correct?
Yes, Newcastle must sort this contract out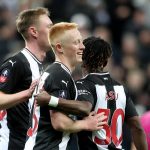 No, he isn't that good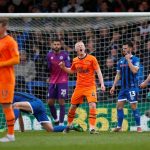 Clark, who made 134 appearances for Newcastle, thinks that the other players in the academy will see the success of both Matty and Sean Longstaff and be inspired by them.
The 47-year-old also had good words to say about Sean and was very happy to see both Longstaff brothers in the team.
What do we think?
Matty made a goal-scoring debut against Manchester United and has not looked back since making 11 appearances in all competitions and added a further two goals.
It is unclear how much the 19-year-old wants but talks with his brother Sean also stalled so that might have something to do with it.
The 19-year-old's contract expires at the end of the season, but negotiations looked to have stalled, and he could leave for as little as £400k in the summer both Milan clubs have had a look at and are keen.
The younger of the two Longstaff brothers was picked ahead of Ki Sung-yeung, and that led to the South Korean having his contracted terminated.
So, Bruce clearly sees something in Matty, and some of his performances have reflected that.
Clark is right, though, local talent does not come around often, and the Toon have to secure a deal for Matty.