Jurgen Klopp's decision to skip Liverpool's FA Cup fourth-round replay versus Shrewsbury Town has sparked much debate amongst those in the football world and despite the club's progression to the next stage, it appears former professionals and pundits are queuing up to criticise the German's stance.
The latest of those is Sky Sports pundit Matthew Upson, who said that "it would've been good to see them pay a price for it. I don't think that would've been a bad thing for the FA Cup."
Were Matthew Upson's comments out of line?
Yes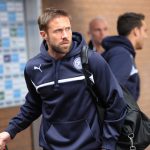 No His comments have not gone down well with the Anfield faithful as you would expect, and here is what some of them had to say in response:
Disappointed with this lads statement garbage talk as usual fantastic opportunity to blood new young players who will be learning and developing all the time surely that can only be good for the game in England !!!!

— Billy Thompson (@billythebhoy) February 5, 2020
As I suspected the fume now will be even worse as they didn't get to see LFC knocked out to berate Klopp. Unbearables!

— Dubai_Red ???????????? (@Dubai_Red) February 5, 2020
Who does he think he is Our young team were exceptional last night x Well done lads xx?

— jackie cullender (@pussycat185) February 5, 2020
Matthew Upson ?? average defender for West Ham if I'm correct ??

— Domen Zagar (@Domen128) February 5, 2020
The magic of the cup was certainly alive for those under 23 players and their management team last night!
Imagine being 16-19 years old (as almost all of them are) and playing in front of 52,000 at Anfield! They must be absolutely buzzing!
Klopp has saved the FA Cup! ?

— David Schramm (@DscSchramm) February 5, 2020
Proper BBC man hand puppet average player, worse pundit. A yes man

— The Southern Kop (@KopSouthern) February 5, 2020
Hes a disgrace. Obviously has no appreciation of young under 23 teams.

— Uncaptured (@TheCraftyCarper) February 5, 2020
What a clown sold out Anfield and won what's his point klopp can do what he wants his team his rules!!

— Mike Newell (@MikeNew1106) February 5, 2020
A total disrespect towards Liverpool Football Club!

— W02 Jason.King (@JasonKi73812236) February 5, 2020
Klopp has a responsibility to the club to manage and pick whatever team he feels suitable to get a result. He picked a much stronger team in the first game & they failed he picked a different team in replay and won what's the problem. All the players were registered LFC players.

— George Shakeshaft (@GWShakeshaft) February 5, 2020
What do we think?
As desperate as some are to prevent the FA Cup being seen as a second-rate competition, the reality is we're arguably already that stage.  For years now, it has played second fiddle to European qualification and that's largely due to the difference in the financial rewards available to the clubs in contention compared to the amount available to the cup winners.
Klopp's decision to pass the responsibility of progression on to his youngsters was vindicated by the fact they were able to overcome Shrewsbury Town and set up a fifth-round tie with Chelsea at Stamford Bridge.